By Jacinta Bunnell
Shepard Books
Who am I?
I think Mother Goose got it all wrong. I have been creating books and coloring books for LGBTQ families for over two decades. I believe we deserve stories about LGBTQ children that are jubilant and adventurous; that are about love, mystery, time travel, and all the things everyone else treasures in their favorite books without being lesson books about bullying or being "different." I have closed many children's books as soon as I get to the part where they are beaten up and made fun of for being gender non-conforming. I am also a visual artist and I love well-written books that are beautiful to look at.
---
I wrote…
A More Graceful Shaboom
By Jacinta Bunnell, Crystal Vielula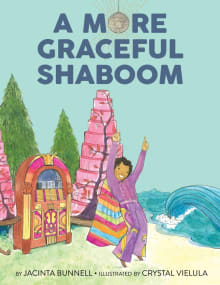 What is my book about?
A More Graceful Shaboom is a children's book about a nonbinary protagonist named Harmon Jitney who finds joy and purpose in a magical satchel, leading to an extraordinary, previously undiscovered universe. This book features LGBTQ characters seamlessly woven into a delightful, imagination-sparking story, without overtly being a lesson book about gender identity.
Follow Harmon as they unlock the key to their own inner happiness and sense of community. You may even meet a Muffin Monster along the way! It's a dash of Narnia, The Little Prince, and the town of Woodstock all rolled into one, plus there are disco balls. I always prefer if people buy books directly from me. This is the best way to most straightforwardly support me as an author.
The Books I Picked & Why
Colors of Aloha
By Kanoa Kau Arteaga, J.R. Keaolani Bogac-Moore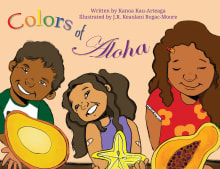 Why this book?
I love how you casually get introduced to the main character's brother's boyfriend, Peleke, while the children are on a scavenger hunt for natural things in all the colors of the rainbow. If I were a teacher and had to grade this, I would give it an A+++. The publisher, Flamingo Rampant Press, states, "we don't publish books that have primary narratives about bullying, ostracization, harassment or violence. If your book is about a kid who is made to feel like their identity or family is a problem, that's not going to be a book for us." That is one terrific reason for me to love this book.
---
Lots of Mommies
By Jane Severance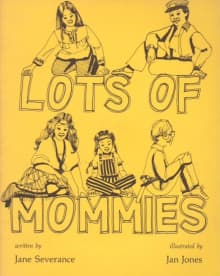 Why this book?
This book was published by Lollipop Power Press, an iconic feminist publishing house formed in 1969. I have a soft spot for old-school one-color illustrations (these ones are forest green against an off-white background). Emily is raised in an intentional community of four women. One mom is studying to be an electrician. Another is a healer. Vicki drives a school bus. Annie Jo is a carpenter who loves to cook. No one at school believes that Emily has so many mothers, but that all changes when she falls on the playground and her amazing parents get called into school. Suddenly it's très cool to have so many moms. I want this book to have a revival. It's so good.
---
Gloria Goes To Gay Pride
By Leslea Newman, Russell Crocker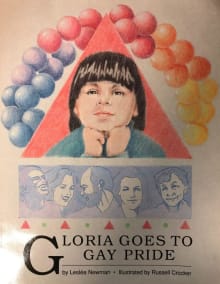 Why this book?
In 1992, the legendary Leslea came to my college and spoke in a splendid historical chapel about her work. I've never belonged to a house of worship. I am a children's book author who writes about Queer people, so I kinda think this makes Lesléa Newman my minister. In this wonderful book, Mama Rose makes the sign "Gay Mechanic Healing the Planet." Mama Grace's sign reads "Gay Nurse Healing the Earth" and she has a tambourine in her backpack. It makes perfect sense that Andrea the mail carrier, the music teacher with the mustache, and nurse Richard are all in attendance at Gay Pride. They chant "2-4-6-8. Being gay is really great" at the parade while all the sidewalk people cheer.
---
Max
By Rachel Isadora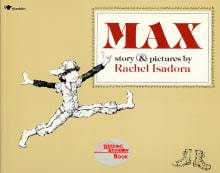 Why this book?
This is a perfectly charming story about a boy who is way into ballet and baseball, written in the 1970s, but which still holds up today. And no one ever makes fun of him. Max is not necessarily Queer, but I consider it in the canon of kid's books that address gender identity.
---
What Makes a Baby
By Cory Silverberg, Fiona Smyth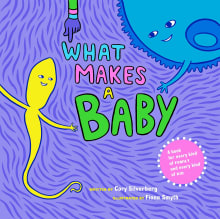 Why this book?
I have read a lot of sex-ed books because I used to be an educator for Planned Parenthood and I think this book is 100% perfect. It contains delightfully colorful illustrations about how a baby is made without ever making anyone feel that they are different for the particular way they conceived a baby.
Cory writes, "Not all bodies have sperm in them." as opposed to "most men have sperm and most women have eggs, but…" like every other sex-ed book I have ever read, making trans, intersex, and non-binary folks feel that they are an exception to some rule. I love everything Cory Silverberg does very much! And not just because we had brunch once in New York City.
---