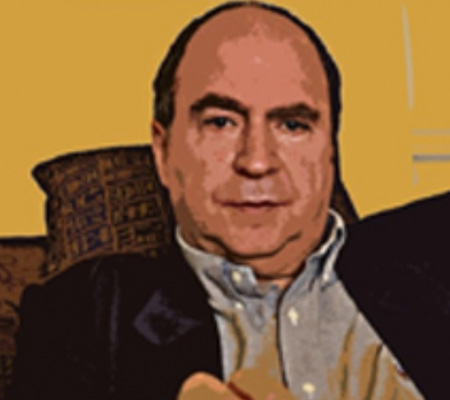 Stuart Christie, 10 July 1946-15 August 2020
Glaswegian anarchist, writer and publisher. Arrested in Madrid, aged 18, in possession of plastic explosives to be used during an attempt on the life of the dictator Franco. Stuart Christie and his Madrid contact Fernando Carballo Blanco were charged with Banditry and terrorism and tried by a drumhead court martial within two weeks of their arrest. The action was organised and co-ordinated by the clandestine anarchist armed resistance organisation Defensa Interior (DI) for which Christie was acting as courier. Carballo Blanco was sentenced to 30 years imprisonment and Christie 20 years, of which, due to international pressure, he served only three years. Carballo Blanco, on the other hand, was not released until 1976 — becoming Franco's last political prisoner. On his release in 1967 Christie was involved in the re-formation of the Anarchist Black Cross and the launch of the anarchist monthly Black Flag, and was later arrested and charged with seven others of being a member of the 'Angry Brigade' in what became, at the time, the longest trial in British judicial history. Acquitted on all charges at the Old Bailey trial Christie set up the anarchist publishing house Cienfuegos Press which later became Refract Publications, The Meltzer Press and what is now ChristieBooks. His website http://christiebooks.co.uk hosts over 800 films and documentaries with anarchist and related libertarian themes.
---
Pistoleros!: The Chronicles of Farquhar McHarg – I: 1918
SKU: 9781604864014
Author: Farquhar McHarg
Publisher: PM Press / Christie Books
ISBN: 9781604864014
Published: 11/2011
Format: Paperback
Size: 6 x 9
Page count: 256
Subjects: History, Autobiography
---
Praise
"A young boy casts his fate with the wretched of the earth, leaps onto the back of the mad bull that will become the Twentieth Century, and holds on for dear life!"—Bill Ayers
"A rare plunge into the dark whirlpool of politics, passion and intrigue that swirled around the docks, bars and tenements of Barcelona in 1918… Pistoleros! is a crack shot that rings out to remind us of times that were less bland."—Pauline Melville, actress and author of Shape-Shifter and The Ventriloquist's Tale
"Written with tremendous brio, this is a passionate and gripping tale of an idealist's coming of age. McHarg's gripping narrative convincingly taps the rich historical seams of intrigue, protest and conflict of an age in which many of the streets of Barcelona became stained with blood."—Chris Ealham, author of Anarchism and the City: Revolution and Counter-Revolution in Barcelona, 1898–1937
---
The Angry Brigade: The Spectacular Rise and Fall of Britain's First Urban Guerilla Group DVD
SKU: 760137482093
Publisher: PM Press
Published: 11/2008
UPC: 760137482093
Format: DVD (NTSC)
Length: 60 Minutes
Size: 5.5 x 7.5
Language: English
Subjects: Documentary, Anarchism, Armed Struggle
---
About
This documentary, produced by Gordon Carr for the BBC (and first shown in January 1973, shortly after the trial), covers the roots of the Angry Brigade in the revolutionary ferment of the 1960s, and follows their campaign and the police investigation to its culmination in the "Stoke Newington 8" conspiracy trial at the Old Bailey—the longest criminal trial in British legal history. Produced after extensive research—among both the libertarian opposition and the police—it remains the essential study of Britain's first urban guerilla group.
---
Arena One: On Anarchist Cinema
SKU: 9781604860504
Editor: Richard Porton
Publisher: PM Press/Christie Books
ISBN: 9781604860504
Pubilshed: 3/2009
Format: Paperback
Page count: 180
Size: 6 x 9
Subjects: Anarchism, Film
---
Praise
"The essential publication for everyone interested in radical ideas, culture, and new writing."
—Stuart Christie
---
Arena Two: Noir Fiction
SKU: 9781604862140
Editor: Stuart Christie
Publisher: PM Press/Christie Books
ISBN: 9781604862140
Published: 2/2011
Format: Paperback, ePub, PDF, mobi
Page count: 152
Size: 6 x 9
Subjects: Anarchism, Fiction
---
About
In the second issue of Arena we aim to provide general insights into the role of the anarchist in fiction, both as protagonist and author.

David Weir's essay "Anarchist Fiction, Anarchist Sensibilities" focuses on the progenitor of anarchist fiction, William Godwin's Caleb Williams, published in 1794, that demonstrated the pressing need for the utopian system he described in the first systematic elaboration of anarchist philosophy, Enquiry Concerning Political Justice.

"Epic Pooh" is a newly updated revision of a 1978 article by Michael Moorcock reviewing epic fantasy literature for children, particularly J.R.R. Tolkien's The Lord of the Rings.

While researching early twentieth-century French anarchist plays translated into Italian, Santo Catanuto discovered interesting information on the literary side of the Communard Louise Michel, indicating that she was the author of Twenty Thousand Leagues Under The Sea.

---
The Floodgates of Anarchy
SKU: 9781604861051
Authors: Stuart Christie and Albert Meltzer
Publisher: PM Press
ISBN: 9781604861051
Published: 6/2010
Format: Paperback, ePub, PDF, mobi
Page count: 144
Size: 5.5 x 8.5
Subjects: Anarchism, Politics
---
Praise
"Anyone who wants to know what anarchism is about in the contemporary world would do well to start here. The Floodgates of Anarchy forces us to take a hard look at moral and political problems which other more sophisticated doctrines evade." —Sunday Times
"A lucid exposition of revolutionary anarchist theory." —Peace News
"Coming from a position of uncompromising class struggle and a tradition that includes many of our exemplary anarchist militants Floodgates of Anarchy has a power and directness sadly missing from some contemporary anarchist writing. It is exciting to see it back in print, ready for a new generation to read." —Barry Pateman, associate editor, The Emma Goldman Papers, University of California at Berkeley
---
Book Events
---
Reviews
---
Interviews
---
Mentions
---
Blog