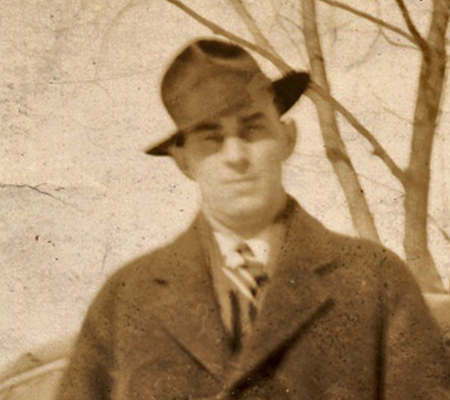 Farquhar McHarg, seventy-six-year-old anarchist from the Govan district of Glasgow, was prompted to write Pistoleros! by the murder of his lifelong friend, Laureano Cerrada Santos, in October 1976.
Pistoleros! records McHarg's evolving beliefs and sense of mission, and the remarkable adventures he experienced from the day he sailed into the neutral port of Barcelona in the spring of 1918 as a naïve but idealistic eighteen-year-old, to 1976. Pistoleros! is folk history, bringing the changes that shook the political and social landscape of Spain (and the world) between 1918 and 1976 into the framework of adult lifetime. The chronicles make a vexatious but fascinating story that provides a deep insight into the spirit that moved the selfless, generous, occasionally naïve and recklessly idealistic people who were involved in the bitter social struggles that marked the hectic insurrectionary and utopian aftermath of the great imperialist war of 1914-1918.

The transformation of the unworldly young Farquhar, in the climactic and rebellious years between 1918 and 1924, is fascinating to observe as he acquires consciousness and identity through his experiences in a world for which he is little prepared. The journey he embarks upon in these pages is not simply a personal memoir or an exploration of his own psyche; the many hitherto untold stories that unfold along his way provide profound understanding of the circumstances, thoughts and deeds of people who tried to rescue the Europe of the twentieth century from the cycle of disaster, war, and death.
---
Pistoleros!: The Chronicles of Farquhar McHarg – I: 1918
SKU: 9781604864014
Author: Farquhar McHarg
Publisher: PM Press / Christie Books
ISBN: 9781604864014
Published: 11/2011
Format: Paperback, ePub, PDF, mobi
Size: 6 x 9
Page count: 256
Subjects: History, Autobiography
Praise
"A young boy casts his fate with the wretched of the earth, leaps onto the back of the mad bull that will become the Twentieth Century, and holds on for dear life!"—Bill Ayers
"A rare plunge into the dark whirlpool of politics, passion and intrigue that swirled around the docks, bars and tenements of Barcelona in 1918… Pistoleros! is a crack shot that rings out to remind us of times that were less bland."—Pauline Melville, actress and author of Shape-Shifter and The Ventriloquist's Tale
"Written with tremendous brio, this is a passionate and gripping tale of an idealist's coming of age. McHarg's gripping narrative convincingly taps the rich historical seams of intrigue, protest and conflict of an age in which many of the streets of Barcelona became stained with blood."—Chris Ealham, author of Anarchism and the City: Revolution and Counter-Revolution in Barcelona, 1898–1937
---
Book Events
---
Reviews
---
Interviews
---
Mentions
---
Blog