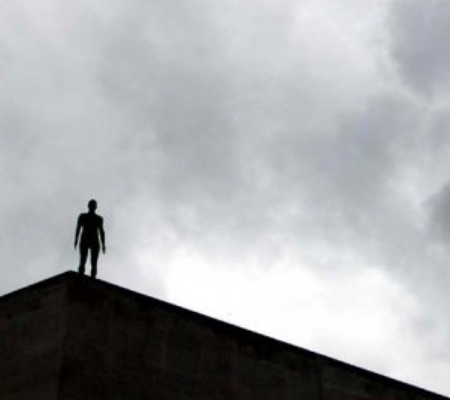 Martin Bull is a photographer, author and street walker, and wants to share his graffiti knowledge with you, rather than keep it a secret.
He's been involved in publications on & off for many years, but 'Banksy Locations & Tours' was his first properly published work, which became a DIY favourite all over the world (although a so-called friend said that that was just vanity publishing anyway).
10% of his royalties are being donated to The Big Issue Foundation (UK registered charity no. 1049077) which does excellent work to assist homeless people, enabling them to gain control of their lives and achieve greater self-reliance and independence.
Over £25,000 has been donated so far, from various fundraising activities.
His website is dedicated to Les, a Big Issue seller he met in Bristol. Chatting to him reminded Martin to never judge a book by its cover, and to take time out to listen to people. He has to remind himself of this all the time though!
This Is Not a Photo Opportunity: The Street Art of Banksy
SKU: 9781629630366
Artists: Banksy • Photographs by Martin Bull
Publisher: PM Press
ISBN: 9781629630366
Published: 12/2014
Format: Paperback, ePub, mobi, PDF
Size: 6 x 8.4
Page count: 176
Subjects: Art-Graffiti/Photography
Praise
"We are concerned that Banksy's street art glorifies what is essentially vandalism."
—Diane Shakespeare, Keep Britain Tidy
"It may be art, but it should not be permitted."
—Michael Bloomberg, mayor of New York City
"One original thought is worth 1000 meaningless quotes."
–Banksy
---
Banksy Location and Tours: A Collection of Graffiti Locations and Photographs in London, England
SKU: 9781604863208
Authors: Banksy (artwork) and Martin Bull (photographs and text)
Publisher: PM Press
ISBN: 9781604863208
Published: 9/2011
Format: Paperback, ePub, mobi, PDF
Page count: 176
Size: 5 x 7
Subjects: Graffiti, Photography, Guidebook
Praise
"Are you a big fan of Banksy and got no plans this summer? Then this is the perfect book for you. A no-nonsense travel guide to all his London locations." —Waterstones on Volume 1

"Martin Bull charts the mysterious appearances—and sadly, sloppy destruction—of Banksy graffiti all over London, complete with maps and notes on the present condition of his works. Bull's unpretentious style and dedication to graffiti art comes across in everything he writes." —London Sketchbook on Volume 1
---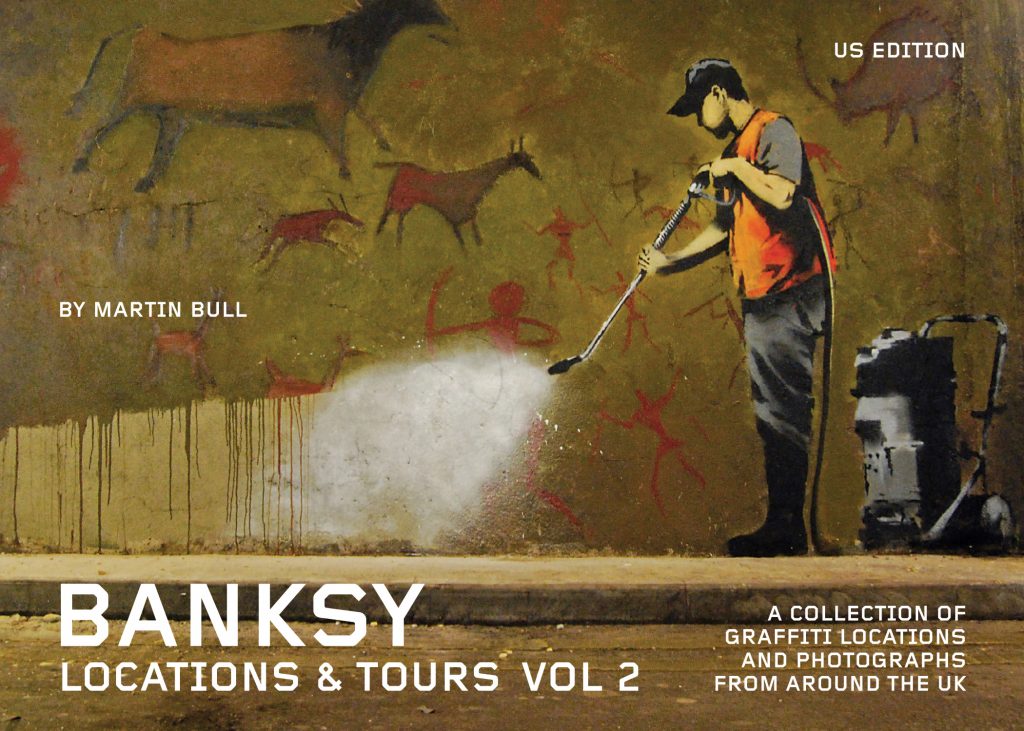 Banksy Locations and Tours Volume 2: A Collection of Graffiti Locations and Photographs from around the UK
SKU: 9781604863307
Artist: Artist: Banksy • Photographer and Editor: Martin Bull
Publisher: PM Press
ISBN: 9781604863307
Published: 9/2011
Format: Paperback, ePub, mobi, PDF
Size: 5 x 7
Page count: 180
Subjects: Art-Graffiti, Photography, Guidebook-UK
Praise
"Witty and thought-provoking, his images excite and infuriate in equal measure." –www.shortlist.com
---
Book Events
---
Reviews
---
Interviews
---
Mentions
---
Blog