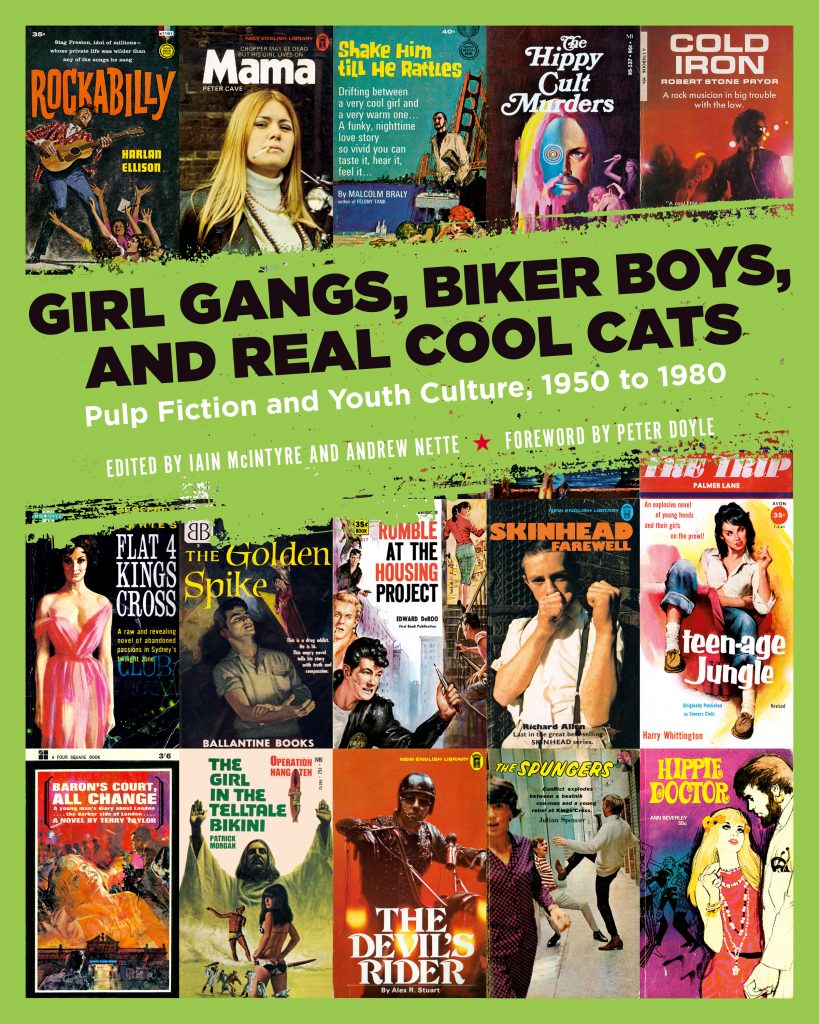 By Ariel Schudson
Dangerous Minds
February 2nd, 2018
Recently I have become rather mopey and down-in-the-mouth, to be quite honest. No, it's not politics and it's not due to some dumb horrible break-up either. It's simply due to the realization that I will never have the chance to live my best life and rock out to bands like Wild Asparagus or The Ding Dings. I will never be able to see shit go down at The Sound Spot or The Stomp House.


These things have been keeping me up at night. It's just not fair. Why can't I go back in time to the East Village and have a drink with Beebo Brinker? And why the fuck isn't North Beach in San Francisco as steamy, sexy and crime-laden as it used to be? I wanna get myself a grumpy-ass detective man who hates hippies and reluctantly gets dragged into investigating a drugged-out cult killing. I never got my shot to take up with some doped-up horn player who lives in a jazz club and parties until dawn, dammit.
Is nothing sacred anymore?
Ever since I read the shatteringly great Girl Gangs, Biker Boys, and Real Cool Cats: Pulp Fiction and Youth Culture, 1950 to 1980, I am a mess! If I was once nostalgic for a past I wasn't even alive for, I am now pining for characters and circumstances that never happened at all! Editors and authors Iain McIntyre and Andrew Nette have created something unbelievable with this volume. Something that seems almost unthinkable: it is a reference book for pulp work written in a pulp-style. What I mean by this is that it is addictive, a quick read, and it leaves you wanting more.
All pulp is of the "betcha can't eat just one" variety and so is this book. You can't just read the chapter on 1960s British Youthsploitation Novels and you can't just read the bits on early juvenile delinquent pulps. It's simply not possible with this book. The way that Girl Gangs infiltrates your senses could easily be equated to the experiences of the characters in the counterculture pulps it documents: the volume starts slow like a neatly rolled joint, then kicks off mad like a killer acid trip and doesn't let go until the contributors page and acknowledgements, at which point you find yourself the last person to leave the party, saying: "That's it? No more? Should I just start it again from page one? I probably missed something. Okay. Here goes!" Drop that tab. Just smoke that bowl. There's many layers to this book. It goes down just as smooth the second time around.
There are many writers who attend the Girl Gangs shindig, and every one of them should be well praised for their hard work. On a personal note, the inclusion of the YA fiction work at the close was so brilliant as there is an entire world of literature that I treasure that (apparently) only the writers of this book and perhaps a few others have recognized as pulpy, dangerous, subversive and REAL. And no, I'm not talking about Go Ask Alice (although that is one of the books discussed).
What makes McIntyre and Nette's book such an achievement is the fact that not only does it include actual passages from extremely difficult and impossible to find pulp novels, many works are not US-based. Due to the fact that many of the contributing writers are UK or Australian-based, this book has one of the most uniquely international looks at pulp I have ever come across, period. It is glorious.
I have seen plenty of coffee table books on pulp cover art, academic publications, and merchandising galore (who hasn't seen the card holders/compacts/cigarette cases for Don Elliot's Hot Rod Sinners or Edward De Roo's Go, Man, Go!) but I have never met a book that is as pleasingly exhaustive as Girl Gangs, Biker Boys, And Real Cool Cats: Pulp Fiction and Youth Culture, 1950 to 1980. I have never been so aware of Australian crime, women pulp writers, queerness in pulp and the influence of social/political events on the genre. I was well aware of how subversive the genre was, but the interviews with authors floored me and the amount of deep research in this book on a rather obscure literary genre blew my mind.
I don't care who you are you this book will thrill you. It's a bookcase necessity. If you have any interest in rock 'n roll, lesbians, cult murder, car racing, leather jackets, skinhead violence, surfing spies, girl gangs or adolescents trying pot for the first time, THIS IS YOUR BAG, BABY. You will not get most of this material anywhere else. Trust me, I've looked. I have a list now of the things I want to read/find but I know I will be screwed when it comes to getting them. Most of them are either out of my price range collectibles or simply nowhere to be found except in the hands of exceptional weirdo wonderfuls like Iain McIntyre, Andrew Nette and their fearless crew. As an archivist, I trust them with these treasures implicitly. And await their next title with bated breath!

Back to Iain McIntyre's Author Page | Back to Andrew Nette's Author Page