If a revolutionary's first weapon is a book, PM Press has the arsenal. Their texts are battle plans for a new world.

—Peter Werbe, The Fifth Estate
Our merry cast of malcontents spans continents but we have assembled them below for your voyeuristic pleasure.
Ramsey has been at various times the founder of AK Press (named after his mother's initials), a teenage punk rocker, middle-aged folk singer, centerfold pin-up, anarchist book fair founder, vegan all-you-can-eat enthusiast, right (and left) midfield amateur soccer player, cofounder/publisher at PM Press, and devoted husband and father. Actually, he still is.
Craig, cofounder of PM Press and the Tabling Tornadoes, has spent the last twenty years selling radical, independent books at book fairs, academic conferences, rock concerts, bicycle rallies, flea markets, craft fairs, and activist gatherings nationwide. He spends much of his time searching for the rumored "book trade," but would prefer to be homebrewing beer, roasting coffee, and riding anything with two wheels.
When the book cart rolls into town, it's reassuring to know that the drivers have as much vision as the writers that they carry.

—Ian MacKaye, Dischord Records/Evens/Fugazi/Embrace/Minor Threat
Dan is a shipping machine. In addition to allowing his home to slowly mutate into a warehouse, he is largely responsible for filling and shipping PM Press internet orders, review requests, and regular hand deliveries to lucky customers. To fill the few spare remaining hours of the day, Dan plays ice hockey, tries his best to imitate a beer connoisseur (or maybe that's just a beer sewer?!), and is a dog-walker to boot.
Jonathan lives by an ocean with his partner, their cat, and a lot of plants. He has spent many years wandering the globe distributing books at countless events and concerts while doing a little of this and that behind the scenes in the publishing world.
Working with a press that respects writers and is committed to radical politics is a dream come true; it helps that they also make great and beautiful books. I find PM books all over the world, it's a sign that I've found a great publisher.

—Cory Doctorow, author of Little Brother, Walkaway
Steven picked up political zines at his first punk shows and never looked back. Armed with a BA in Race, Class, Gender and Sexuality Studies and a recent masters in Social Work, he has worked as a grassroots community organizer, indie bookslinger, radical bookstore director, data analyst, and academic researcher. Now when not conspiring behind the scenes of PM Press, Friends of PM, and coordinating the extensive events schedule as a Tabling Tornado, Steven can be found seeking out the best beaches and sandwiches in the Bay Area.
Joey dabbled in the so-called book trade in California for nearly a decade before relocating to Missoula, Montana. Most days he can be found casting flies along the Blackfoot River or running pointing dogs on the Montana prairie. Joey is a proud member of the Tabling Tornadoes.
PM Press has quickly become North America's pre-eminent radical press: thoughtful and activist, provocative and creative, always relevant, always accessible. PM provides precisely those cultural and intellectual resources of hope and vision so vital to making a just and sustainable world in the 21st century.

—Jason W. Moore, Professor of Sociology, Binghamton University; author, Capitalism in the Web of Life; editor, Anthropocene or Capitalocene?
Stephanie is a graduate of Antioch College and general proponent of the underdog. She spends her time working on website upkeep for PM Press, communicating with the stellar authors and artists of PM, and slogging through databases. When not in front of the computer with a purpose, she can be found gardening, making chocolates, or underneath a writhing pile of dogs and cats.
Gregory is a copy editor and proofreader who freelances in addition to working for PM Press. He has graduate degrees in both US history and Latin American history and translated Paco Ignacio Taibo II's novel Calling All Heroes for the PM edition.
PM Press has been publishing challenging radical materials giving us a deeper understanding of the social/political forces that are changing the world and the visions that are inspiring social justice movements. I publish with them because I believe they do important intellectual and political work and want to contribute to create an environment where radical publishing projects are thriving.

—Silvia Federici, author of Caliban and the Witch: Women, the Body and Primitive Accumulation, and Revolution at Point Zero: Housework, Reproduction, and Feminist Struggle
James loiters around the UK (Ugly Kingdom) ferrying books from bookfairs, to festivals, to events and then back to the UK warehouse. Outside of PM activities James often appears on the streets – in choreographed protest productions – where his performances have received the following praise from D. Trump, "James is a professional anarchist."
Michael is a PM Press copy editor and a freelance translator of both French and German into English. For Ryan, who always finds it odd to write about himself in the third person, working for PM Press is sort of a dream come true. He once declined the suggestions of a high school employment counsellor, saying, "I'm just going to wait until someone pays me to read."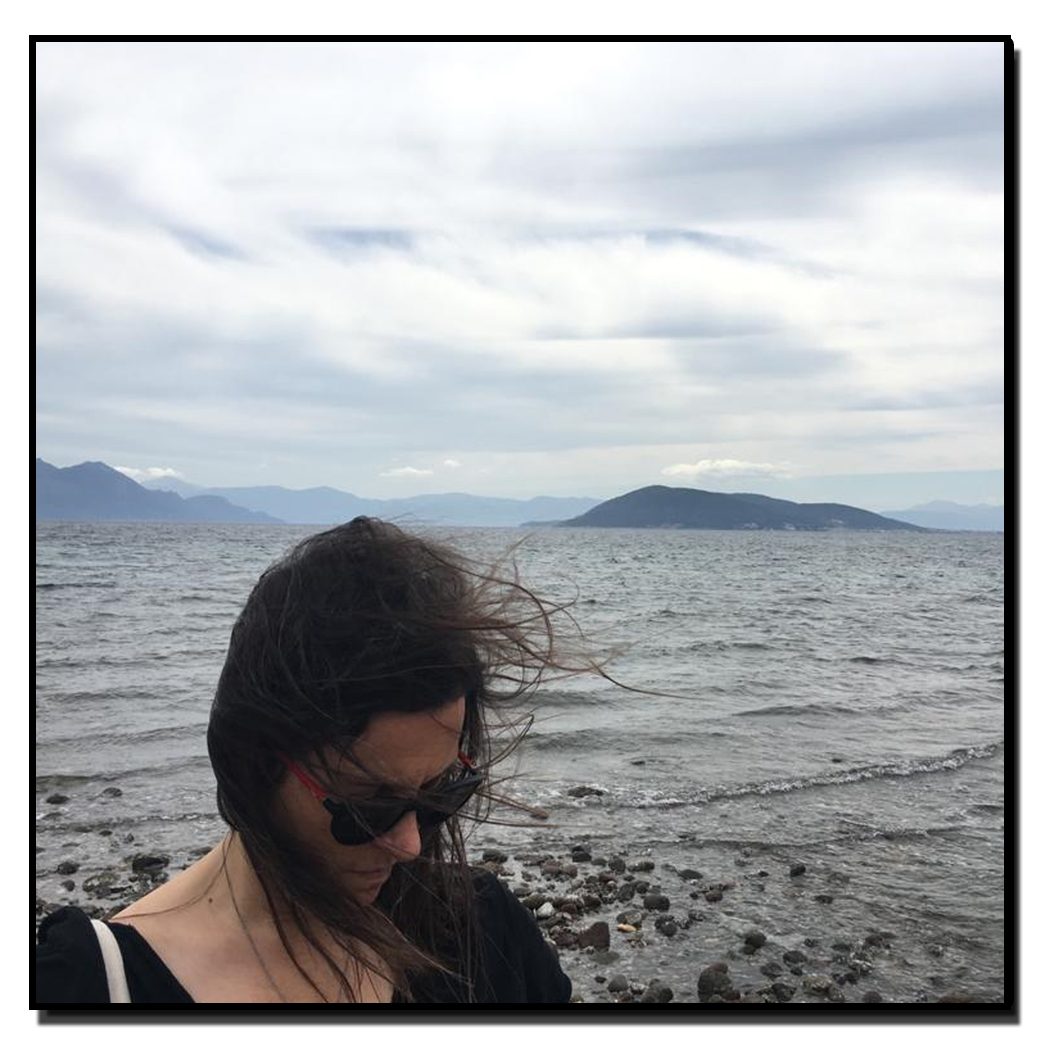 Cara is a novelist, journalist and essayist. She is a founding editor of The Anarchist Review of Books and the author of three New York Times Editors' Choice novels. She has written for The New York Times, Bookforum, The Paris Review, Rolling Stone, and the Daily Beast among others. She lives in Athens, Greece with her partner.
PM Press is a treasure, bringing to life unconventional ideas in beautiful packages. Working with PM has been a pleasure, from beginning to end.

—Richard Walker, author of Pictures of a Gone City: Tech and the Dark Side of Prosperity in the San Francisco Bay Area
Radio maven and writer Sasha is the series editor of PM Press's political economy imprint, Spectre. She's also the author of Capital and Its Discontents: Conversations with Radical Thinkers in a Time of Tumult.
Craig is a US Air Force Intelligence veteran and dot-com-boom survivor. He has been deeply involved in social and economic justice issues and the peace movement for the last twenty years, leading MicahsCall.org and Multifaith Voices for Peace and Justice, Bay Area interfaith peace organizations. Craig is cofounder of Reach And Teach, the peace and social justice learning company (and copublisher with PM), transforming the world through teachable moments.
PM Press publishes materials that offers a level of analysis that is completely absent from mainstream media and publishing. The stories that PM tells are not only critical informational resources, they are critical forms of inspiration in a time when it feels as though even our resistance efforts are constrained by the forces we're working to destroy.

—Amelia Bonow, #ShoutYourAbortion
Derrick still had baby teeth when he started his nearly two-decade career with Hewlett-Packard before launching an award-winning multimedia education company which thrived through the dot-com bubble. Before the bubble burst, he began to combine his passion for education with his desire to create a more peaceful and just world through his work as a Presbyterian elder; as a board member of the Council of Churches; as an editor for Open Hands, an ecumenical LGBT quarterly; and through peacemaking and solidarity work in El Salvador, Mexico, and Afghanistan. Derrick co-founded Reach And Teach.
PM Press is an inspiring embodiment of the do-it-yourself punk ethic, making essential books available with immense creativity and verve. Over a decade of tireless work, PM has become a beacon of radical hope and vision in these dark times, reminding America—and the world—of revolutionary dreams not yet fulfilled.

—Mark Andersen, cofounder of Positive Force DC and coauthor of Dance of Days: Two Decades of Punk in the Nation's Capital
PM in the Press