By Raechel Anne Jolie
Autostraddle
July 3, 2023
"This is not something I would say publicly—because SWERFs*— but…." is a phrase I've uttered more than once since starting sex work a bit over a year ago. The end of that sentence has included quiet admissions about some of the most difficult aspects of the job — naming the reality of traumatizing experiences, naming that sometimes it feels harder to say 'no', naming that it isn't just like any other job. What I'm more eager to say out loud is how sex work saved me from financial destitution after a breakup, how it's provided the most supportive community of fellow femme whores, how some of the clients I've met are wonderful. The former would bolster anti-sex work arguments purported by extremely dangerous radical feminist movements, but just like all the good things, it is also the truth.
Before I was a sex worker, I was a proud sex worker ally. I taught pro-sex work pieces in the Feminist Theory classes I adjuncted and tried to practice centering the most marginalized voices in the industry. I understood the advocacy talking points: there is a distinct difference between trafficking and escorting; the anti-porn movement that purports to protect women most often does nothing other than harm performers; of course, the industry is implicated in white supremacy, ableism, transphobia, and so on; "sex work is work" and furthermore, reflective of the current popularity of more anti-work politics, "sex work is work and work is bad." I understood there was no monolithic sex work experience, but nothing prepared me for the level of ambivalence I encountered when I started doing the work myself. For me, being a sex worker has meant rotating through a series of completely contradictory emotions and thoughts in the span of a day. Of all the books about sex work I've read, few have so potently captured this nuance better and with a more eclectic group of voices than the new essay collection Working It: Sex Workers on the Work of Sex (PM Press) edited by Matilda Bickers with peech breshears and Janis Luna.
The collection begins with an astute history and breakdown of the current state of sex work. Bickers begins with a look at the racist foundation of anti-trafficking laws — from the Mann Act of 1910, which emerged in response to a panic about "white slavery", to SESTA/FOSTA in 2018, which abruptly shut down necessary screening and advertising websites. So much of this, Bickers points out, is done in the name of protecting (white) women and children. But as she demonstrates with thorough research, anti-trafficking rhetoric "simultaneously serves to inflate statistics and obscures the structures that create [actual victims of sexual exploitation]." Because antitrafficking bills benefit racist legislation, Chritofascist agendas, and even, as Bickers illustrates, Bush's War on Terror, it is in the interest of those in power to conflate sex work with sex trafficking. Add to that the dwindling opportunities for anyone to survive in late stage capitalism, through Covid, in the midst of climate change, and you have a tumultuous terrain within which sex workers are navigating. And it is here, in this hostile thorny place, where the voices in this collection are speaking. "I'm constantly hungry for the experiences of people who were faced with shitty options and a world that wasn't interested in their success or even survival," Bickers says in the introduction. "but who did survive anyway."
And stories of survival are what we get, with as many complex iterations of it as you can imagine. We hear from union organizing strippers and disgusted sugar babies, escorts focused on the thrill of making rent money in a day, and queer sex working parents focused on prefiguring new modes of belonging. I was particularly impressed that the collection gave space for all the sentiments that don't align tidily with pro-sex work rhetoric — the sex workers who voiced the truth about trauma, violence, and drug use to numb the hard parts of the job.
Some of the most powerful chapters lean into these tensions, say the quiet parts out loud. In an account from Crystal Kimewon, a member of Wiikwemkoong Unceded Indian Reserve, she talks about her experiences as an indigenous sex worker and, later, social worker. Kimewon makes serious criticisms of the whiteness of the pro-sex work movement, allowing for her own ambivalence: "I look at the white activist or sex worker who is very 'we have the right to choose' and, you know, reclaiming the word whore and all this stuff…And I'm serious, fuck, if that's you, I'm right there with you….But! This indigenous worker? She's not there." Kimewon emphasizes disproportionate violence enacted on non-white sex workers without trying to speak against the entire industry. Instead, she argues for indigenous-only sex work spaces and for white women to stop taking up the center of the sex work movement platform.
In another chapter, perhaps the most beautiful writing in the book, xaxum omer describes growing up with a sex working mother. Omer describes blurry parent/child boundaries, witnessing sexual violence, experiencing racism, ultimately being pimped out by her mom, and other deeply uncomfortable experiences. And still, omer never veers into a "Save a Whore" argument. When a SWERF writes about sex workers experiencing violence, it feels sensational, misguided, counterrevolutionary. When a whore writes about it? It feels like a melancholy relief. I'm so glad omer got to tell their truth.
In contrast, some pieces in the book made me beam with delight for getting to do this work and be part of this community. In an interview with Jelena Vermillion, the editors ask if she's gained any skills from sex work that help in her vanilla life. Vermillion's long list made me so happy, I audibly squealed. A few she named: "de-escalation, cyber security, access to liberal pity, harm reduction, care work, makeup artists, web designers, code-switching, deep research, identifying undercover cops, sexual health knowledge, SEO, negotiation, dissociation, record keeping…." The list went on. Yes, yes YES, I thought. God, I love being a whore! And then, in a different interview, someone references their need for substances to help escape the terrible parts of the work. Yes, yes yes, I thought, God I hope I don't have to do this much longer.
In addition to diverse perspectives on the work, the collection is also diverse in terms of writing style. At first, it felt jarring to move between casual interview, prose, poetry, intensely vulnerable lyric essay, and more detached academic research, but I realized that feeling mirrors the feeling of being a sex worker. We are constantly switching between business brain and sex kitten performance, analytical writing and police evading, playful smut and political organizing.
Like the recent collection We Too: Essays on Sex Work and Survival, this book feels written not just by sex workers, but for us too. Ideally civvie readers will bear witness, google terms they don't understand, push themselves to hold the complexity of stories that don't fit neatly in sex work activist campaigns. Bickers, breshears, and Luna have given the gift of truth-telling and complexity, and through that a powerful pedagogical text. But more than being glad it could be a teaching tool to help vanilla workers be less whorephobic, I'm glad this book exists for whores to feel less alone.
*Inspired by the 'by us for us' feeling of the book, I debated whether or not to give a key to terms used throughout the review. But for the sake of clarity (and since I'm a teacher at heart): SWERF = Sex Work Exclusionary Radical Feminist; "whore" is a reclaimed term many sex workers use to describe themselves, but don't call someone that without them saying it's okay!; "civvie" is a term sex workers use for non-sex working (or 'vanilla') workers, it's short for 'civilian,' referring to those outside the war on the sex industry.
---
Working It: Sex Workers on the Work of Sex is out now.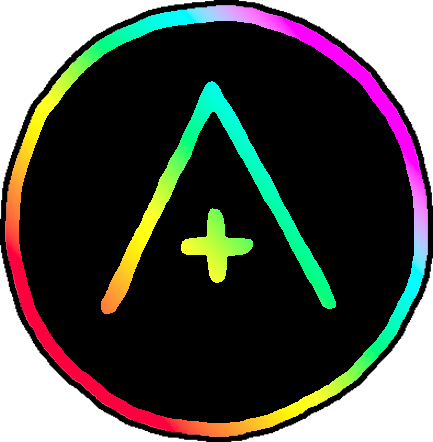 ---
Before you go! Autostraddle runs on the reader support of our A+ Members. If this article meant something to you today — if it informed you or made you smile or feel seen, will you consider joining A+ and supporting the people who make this indie queer media site possible?

Join A+!
Related:#affiliatemarketingsex work
Raechel Anne Jolie is an educator, writer, activist, and a queer femme working-class witch. She holds a PhD in Media Studies with a minor in Gender & Sexuality Studies from the University of Minnesota, and her writing has been published in numerous academic and popular press outlets. Her work focuses on social movements, prison abolition, media, liberation magic, and more. She is also the co-host and co-producer of the Feminist Killjoys, PhD podcast. Raechel lives in Minneapolis, reads tarot, and spoils her perfect black boycat.
---