Publishers Weekly
March 2021
A science fiction novella, a fantasy short, a personal essay, and an interview make up the eclectic but impressive latest from Mamatas (Sabbath). The title novella is the main event, exploring a futuristic society that exists inside a vast technological dome connecting disparate pieces, called planets. The planetbreaker, who wanders the dome destroying worlds, has grown uninterested in his wife but longs to connect with his son. But a run-in with other planetbreakers sends the son on a quest that leaves him changed and his parents struggling to adapt. "Ring, Ring, Ring, Ring, Ring, Ring, Ring" features a phone that can call the afterlife and explores the lengths a woman will go to for her long lost love. Veering away from fiction, "The Term Paper Artist" tells of Mamatas's time writing student essays for money and offers amusing advice for those interested in the work. In dynamic if sometimes convoluted prose, Mamatas dances between forms and genres; readers will appreciate the way he builds his fantastical worlds out of the odds and ends of modern life. This is a worthy showcase of Mamatas's skill.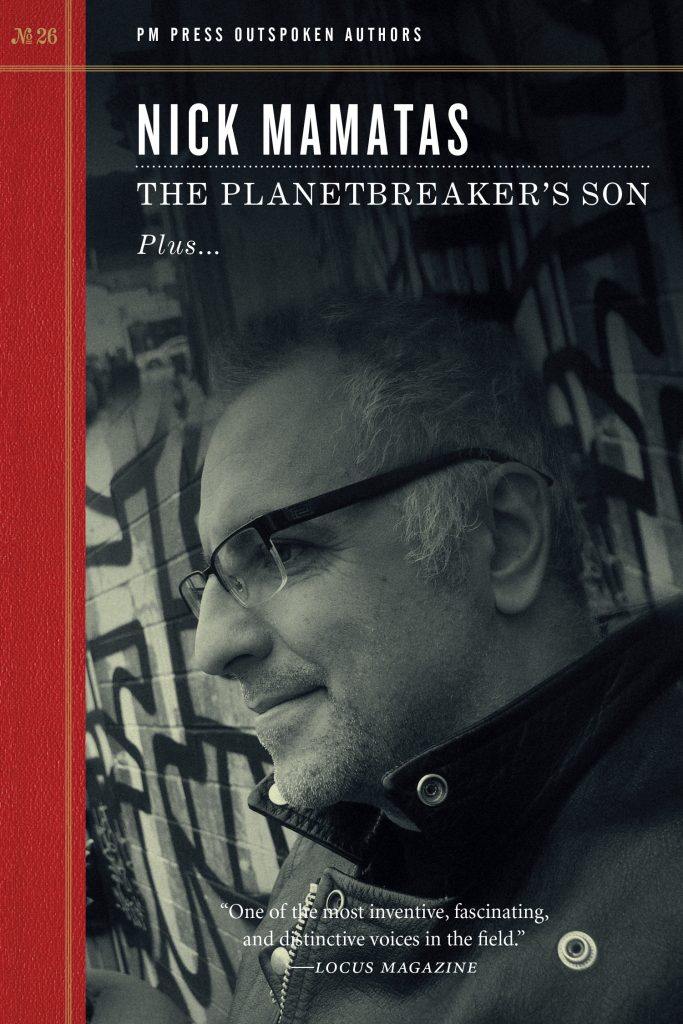 ---
Nick Mamatas is the author of three novels, including the Lovecraftian Beat road novel Move Under Ground, and Under My Roof, a novel of neighborhood nuclear supremacy. With Brian Keene he wrote The Damned Highway and with Ellen Datlow edited the anthology Haunted Legends. His how-to pamphlet on writing, Starve Better, was released in March 2010.
Nick has also published over seventy short stories and hundreds of articles. His short fiction has appeared in Asimov's Science Fiction, Mississippi Review Online, subTERRAIN, Hint Fiction, Supernatural Noir and other venues, and a number of his stories were collected in the book You Might Sleep . . . His reportage and essays have appeared in the Village Voice, The Smart Set, Clamor, In These Times, the books You Are Being Lied To and Everything You Know is Wrong, H+, Poets & Writers, The Writer and many many other places.