By Dan Berger, Ryan Fatica and Duncan Tarr
The Appeal
April 27th, 2020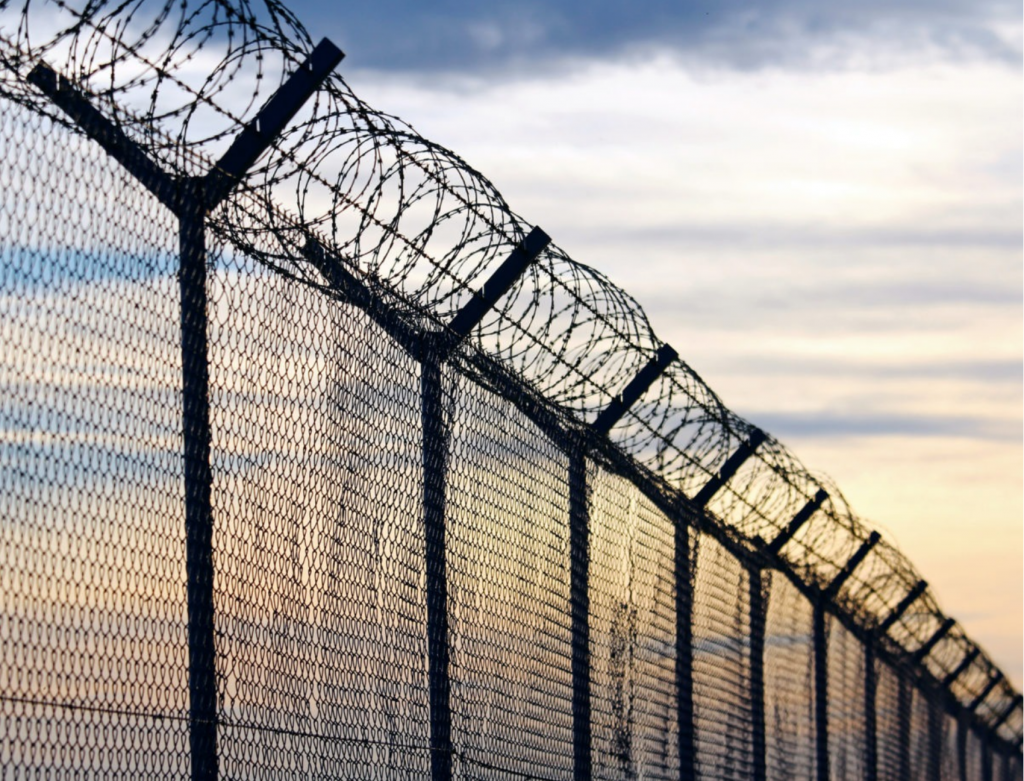 Faced with inaction on the part of state and corrections officials, incarcerated people in jails, prisons, and detention centers are protesting their treatment during the COVID-19 outbreak.
This piece is a commentary, part of The Appeal's collection of opinion and analysis.
It began with a trickle, then a cascade: The spread of the highly contagious novel coronavirus has sparked a wave of spontaneous protests inside jails, prisons, and detention centers across the U.S.
Since March 17, the date of the first known COVID-19-related prison hunger strike, there have been more than 75 protests and uprisings, according to tracking data at Perilous Chronicle, a digital media project documenting prisoner unrest since 2010 that two of us maintain. And the actual number is most likely much higher. Taken together, these actions have involved approximately 3,000 incarcerated people, with many more "outside" supporters participating in solidarity call-ins and demonstrations.
Prisoners and detainees have launched numerous hunger strikes, participated in mass refusals of guard orders, gone on strike from their assigned jobs, escaped the facility, faced down guards armed with tear gas, and even staged coordinated threats of suicide—all in response to the threat of COVID-19.
One participant in a recent Georgia hunger strike summarized the stakes of their protest: "We don't want to die here."
These actions have occurred at facilities all around the country: nine in Louisiana, six in New York, and five each in California, Florida, and Washington. Immigrant detainees have been at the center of this wave of rebellion—34 of the 79 incidents we have counted have been in immigrant detention centers—but people incarcerated in state and federal prisons, county jails, and juvenile detention centers are taking action as well.
The demands that we have seen thus far from prisoners have overwhelmingly called for prison officials and politicians to take reasonable precautions against the spread of COVID-19, such as increasing the capacity to socially distance, providing personal protective equipment, and allowing access to showers and basic sanitation measures.
Additionally, a significant number of prisoners are simply demanding to be released. These demands are in line with calls from the United Nations and other international bodies to release those prisoners whose age or health make them most vulnerable to the virus, those who are scheduled for release in the near future, and immigration detainees.
Taken together, these actions have involved approximately 3,000 incarcerated people.
Public health experts and others have been warning since the pandemic began that carceral institutions are particularly susceptible to the disease. They are too crowded to allow for social distancing, and comprehensive healthcare is inaccessible or lacking. The often callous response of jails and prisons to the HIV epidemic has already exposed the systemic dangers incarcerated people now face.
As researchers at Perilous Chronicle and the Washington Prison History Project, a multimedia online archive of regional prison history, we have been tracking the recent history of prisoner uprisings in North America. An intermittent wave of strikes against solitary confinement, poor healthcare, overcrowding, labor conditions, and other issues has defined the last decade of detention and incarceration.
For example, our research counted 28 prisoner actions during the coordinated 2018 national prison strike, a historic event in the modern prisoner movement. But the widespread institutional neglect of COVID-19 has accelerated the urgency of the response by incarcerated and detained people: The scale of these recent protests has already outpaced the 2018 strike as well as the national coordinated prison strike in 2016.
Prisoners are taking action now because waiting for slow reforms to take effect could be a death sentence. And prison officials have responded to these recent protests as they usually do: with an emphasis on order and punishment, not justice. Incarcerated and detained people in recent weeks have been beaten, transferred, locked up in segregation, and shot with tear gas and rubber bullets in retaliation for their actions.
A few states and cities have acted to limit the number of new admissions to prisons and jails. Still fewer have taken concrete steps toward releasing current prisoners and detainees. And no state or municipality is yet acting on the scale this crisis requires.
Some governmental agencies are even exploiting the pandemic and prison crisis toward opposite ends. The Department of Justice unsuccessfully sought "emergency powers" to expand indefinite detention and suspend other constitutional liberties, but instructed the Bureau of Prisons to move some elderly and health-compromised prisoners to home confinement.
As with any crisis, we can expect other attempts by state and federal governments to continue mass incarceration's most repressive measures. We have already seen such actions: a federal judge suggesting that California use private prisons to expand the state's carceral capacity, New York Governor Andrew Cuomo saying he has no plans to grant clemency, Washington State moving some younger prisoners to dorms so that older prisoners can be double-celled instead of triple.
To the extent they've acted at all, politicians have followed convenience rather than necessity in deciding who to release. Rather than prioritize the release of those most vulnerable to the virus, governors have largely followed the orthodoxy of bipartisan prison reform, with its emphasis on freeing a smattering of nonviolent drug offenders and people convicted of white-collar offenses. The result is an ever growing death toll in jails, prisons, and detention centers. According to the UCLA Prison Law and Policy Program, COVID-19 has killed 195 incarcerated people and prison staff members as of Monday.
The ongoing riots and strikes in jails, prisons, and detention centers point toward a different horizon. Incarcerated and detained people are attempting, as abolitionist scholar Ruth Wilson Gilmore recently put it, to turn "the cracks in the wall between the inside and outside … into gates, so that people can walk out free." They continue to risk their safety to save not only their lives but the lives of their family members, of correctional officers, prison staff, and the rural and urban healthcare workers who would have to treat ill prisoners and detainees. Loudly and uniformly, they insist that prisons, jails, and detention centers are not outside of society but central to it. Each new uprising reminds us of this central fact: Public health and mass incarceration are incompatible.
The Appeal is a non-profit media organization that produces original journalism about criminal justice that is focused on the most significant drivers of mass incarceration, which occur at the state and local level.
---
Dan Berger is a historian, an author, and a coordinator of the Washington Prison History Project. Ryan Fatica and Duncan Tarr are writers and researchers for Perilous Chronicle.