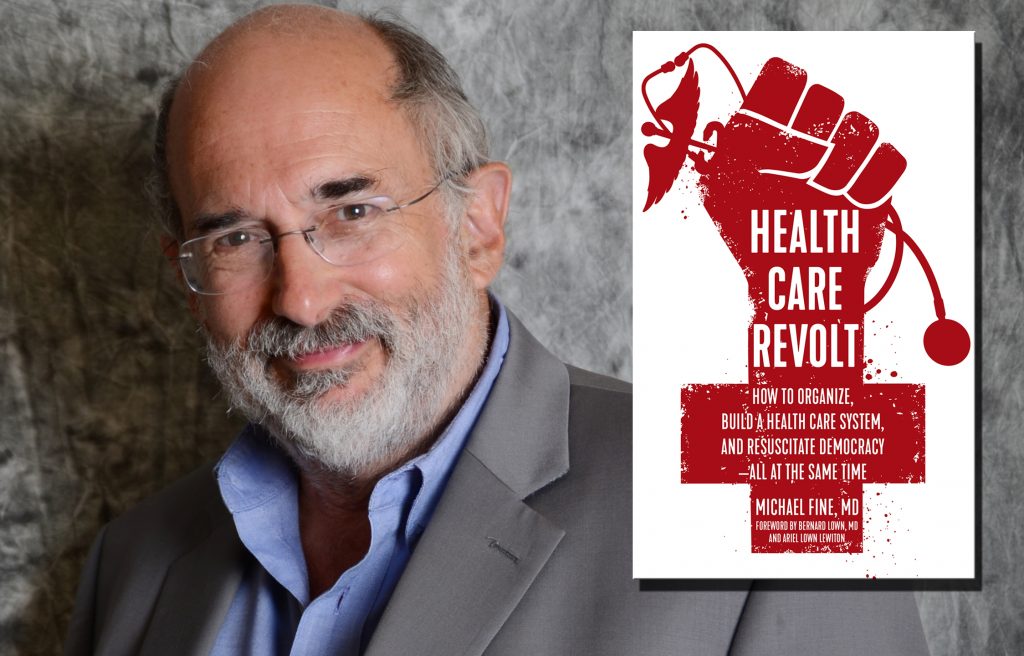 Monday, April 6th, 2020
Friday, April 3rd, 2020
Thursday, April 2nd, 2020
Wednesday, April 1st, 2020
Tuesday, March 31st, 2020
Monday, March 30th, 2020
Sunday, March 29th, 2020
Friday, March 27th, 2020
Thursday, March 26th, 2020
Wednesday, March 25th, 2020
Tuesday, March 24th, 2020
Monday, March 23rd, 2020
Friday, March 20th, 2020
Thursday, March 19th, 2020
Wednesday, March 18th, 2020
Tuesday, March 17th, 2020
Monday, March 16th, 2020
Friday, March 13th, 2020
Thursday, March 12th, 2020
Wednesday, March 11th, 2020
Tuesday, March 10th, 2020
Monday, March 09, 2020
GoLocalProv News Team
Former RI Director of Health, Dr. Michael Fine The new coronavirus (COVID-19) is one of the most serious health challenges facing the world and Rhode Islanders.
Dr. Michael Fine joins GoLocal LIVE daily starting Monday, March 9th to offer critical updates and offer his expertise for best practices.
Fine is a leading public health doctor, former director of Rhode Island Department of Health and an author.
"We are pleased to have Dr. Fine join our coverage of this critical public health issue. To date, we have been able to bring viewers and readers critical insights from top researchers at Brown University — Dr. Selim Suner, Dr. Kate Mason, and Dr. Phil Chan," said Josh Fenton, CEO and co-founder of GoLocalProv.
"Rhode Islanders deserve the most critical up to date information so they can make decisions about the families, their workplace and their personal health," said Fenton.
In addition, top experts from Brown University's Warren Alpert Medical will continue to provide updates and explore critical trends and research on the virus.
GoLocal LIVE can be watched on GoLocalProv.com, on Facebook LIVE, on YouTube LIVE, on Livestream and on the YouTube Channel on Fios.
Related Articles
Michael Fine, MD, is a writer, community organizer, and family physician. He is the chief health strategist for the City of Central Falls, RI, and Senior Clinical and Population Health Services Officer for Blackstone Valley Community Health Care, Inc., and recipient of many awards and prizes for his pioneering work bringing together public health and primary medical care. He was director of the Rhode Island Department of Health, 2011–2015.
Buy Health Care Revolt: How to Organize, Build a Health Care System, and Resuscitate Democracy—All at the Same Time