By Dawn Ouellette Nixon
LVB.com
November 11th, 2019
Adrian Shanker, executive director of the Bradbury-Sullivan LGBT Community Center in Allentown, has edited a new anthology of essays by LGBT activists which aims to inform the health care system and LGBT health care consumers on how to give and receive better care.
Bodies and Barriers: Queer Activists on Health, a 256-page book published by San Francisco-area publisher PM Press, is set for release and distribution in early 2020. The book, which will be available wherever books are sold according to Shanker, features essays by prominent activists in the LGBT community, including a foreword by Rachel Levine, Pennsylvania's secretary of health.
The book's 26 chapters are each written by activists from around the country and the world, including several from the Lehigh Valley area of Pennsylvania like Alisa Bowman, a parent of a transgender child, and Liz Bradbury, director of the training institute of the Bradbury-Sullivan center.
The book is structured chronologically to take the reader on a journey through the major stages of life for LGBT people, Shanker said, from birth through death.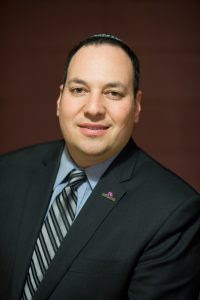 Adrian Shanker, executive director, Bradbury-Sullivan LGBT Community Center, Allentown – submitted
"Our goal is to tell stories," said Shanker, "with our biggest hope that the health care system will improve through listening to the true stories. We want to create a conversation that leads to improved care."
Shanker said that the inspiration for the anthology came to him when he was a graduate student at George Washington University in Washington, D.C.
"I thought about how there was nothing really published about LGBT access to health care and how to improve it," he said. "I myself had a negative experience with a health care professional. For most health care providers, the intention is to provide great care, but they may not be aware of how to be more inclusive to LGBT health care consumers."
According to Shanker, the book probes deeply into the roots of the disparities faced by those in the LGBT community and provides information on how to fight for health equity and better health outcomes.