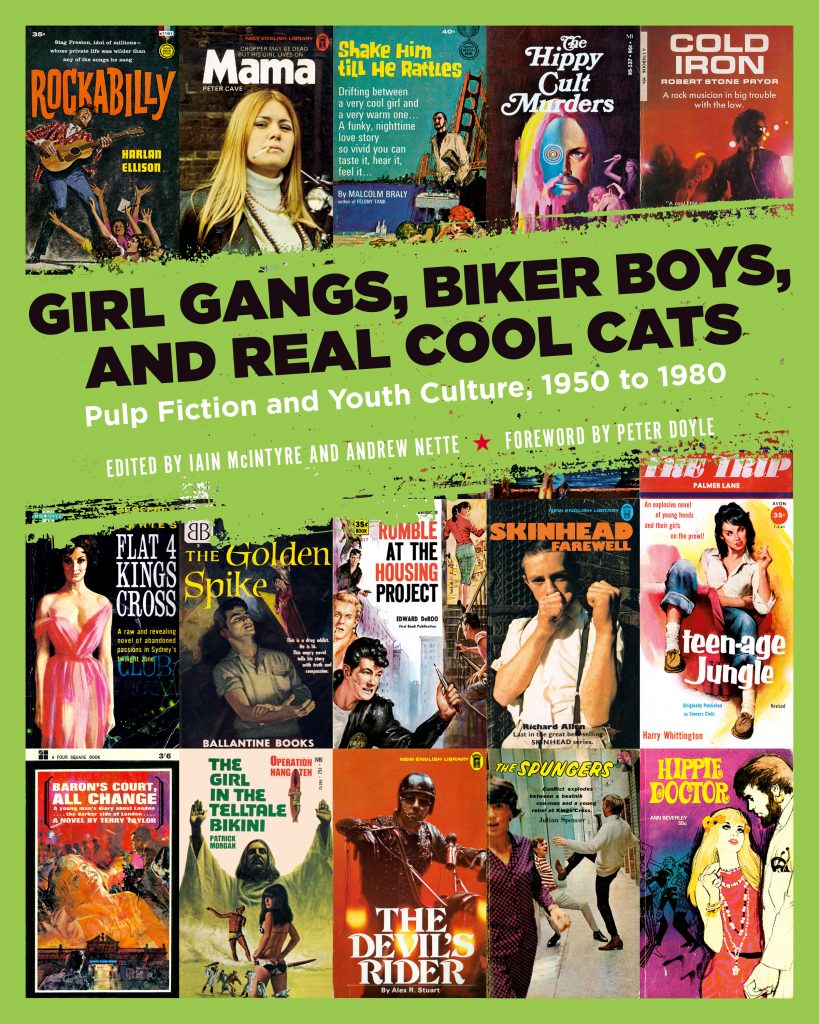 By Diane C. Donovan

Donovan's Literary Services

January 2018
Girl Gangs, Biker Boys, and Real Cool Cats: Pulp Fiction and Youth Culture, 1950 to 1980 follows the history and evolution of postwar youth culture as depicted in mass-market pulp novels, drawing important connections between cultural depiction and counter-culture developments among juvenile audiences. 
The collection uses some 400 color book covers; many never reprinted before, and pairs them with some 70 author interviews, biographical data, and previously unpublished articles from over 20 pop culture scholars from the U.S., UK and Australia. 

Having a focus from various countries' experiences and a broad range of pop culture inspirations and influencers makes for a wide-ranging literary and social history not to be missed by any who enjoy studying youth cultural influences of the past and pulp fiction in general.
Back to Iain McIntyre's Author Page | Back to Andrew Nette's Author Page