By Taylor Pittman
Huffington Post
January 31st, 2017
These aren't your average coloring pages.

This coloring book is a creative mix of fun and social commentary.
Girls Are Not Chicks, from Jacinta Bunnell and Julie Novak, aims to teach kids to think past boys' toys and girls' toys and to be bold. From a girl who loves to farm to a princess who rescues herself to little Miss Muffet who refuses to get off her tuffet, the characters in the coloring book celebrate feminism, boldness and the beauty of being yourself.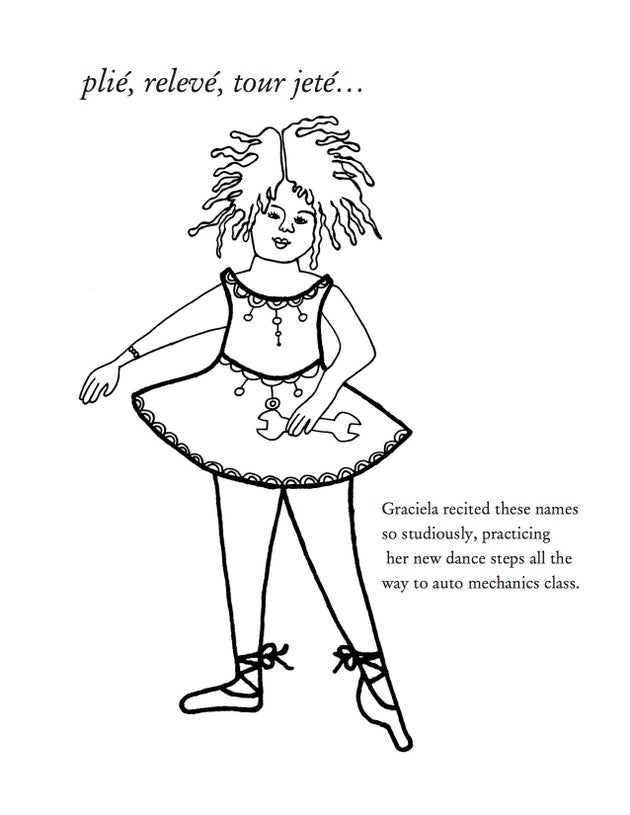 Girls Are Not Chicks is a coloring book dedicated to teaching kids to look past gender stereotypes and be themselves.
Bunnell, a former community health educator for Planned Parenthood, began writing children's books that defied stereotypes after seeing the messages kids received from other books and television shows.
"When I left Planned Parenthood to start my own childcare business, I observed children playing unbiased and non-gendered games everyday, and yet the toys, movies and clothes all around them were sending clear messages: there is a certain way to be a girl in this culture; there is a very narrow way to be a boy; there is nothing in between," she told The Huffington Post. "And no, you cannot see same-sex couples in any media made for children!"
Her first coloring book, a joint effort from Irit Reinheimer titled Girls Will Be Boys Will Be Girls, took down traditional gender roles. She then teamed up with her friend Julie Novak, a graphic designer, for Girls Are Not Chicks. They first self-published the coloring book in 2004 before reformatting it with PM Press in 2009. It's available on Amazon as well as Reach and Teach, a "peace and social justice learning company." Though the book has been around for a while, its message still resonates with parents who want their kids to defy the typical pink and blue standards of gender stereotypes.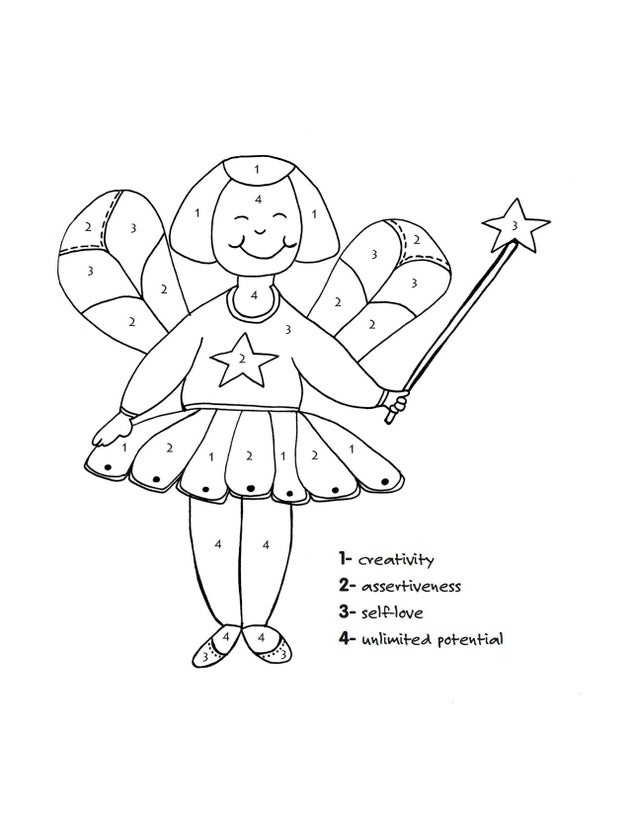 Jacinta Bunnell, one of the creators of the coloring book, wants her characters to exhibit "cleverness, courage, adventure, intelligence and boldness."
With Girls Are Not Chicks, Bunnell wanted to show kids that there is more to being a woman than the characters in most fairy tales.
"There is so much more to womanhood than that," she said. "There is cleverness, courage, adventure, intelligence and boldness. These are all inherently human characteristics, no matter where you fall on the gender spectrum. I want to bring characters like this to children."
Bunnell's other children's book titles include The Big Gay Alphabet Coloring Book and Sometimes the Spoon Runs Away With Another Spoon. She also started a new project where people can celebrate what Planned Parenthood has done for them in the form of hand-painted signs and share them with the hashtag #iluvplannedparenthood. One day, she'd also like to create a queer, feminist children's TV show.
"It would be feminist, queer, radical, fun and zany," she told HuffPost. "Kids can handle all this stuff. They are the ones pushing us forward to think about gender, identity, ethnicity and sexuality in new ways."
Whatever her next project might be, Bunnell vows to help all kids see themselves in media of every sort as a way to normalize how they feel. Most importantly, she wants kids to appreciate who they are despite what other books might tell them.
"I want to provide media examples of something other than the hyper-masculinity, hyper-femininity and compulsory heterosexuality that the media bombards us with," she said. "I want people to be proud of themselves."
See more pages from the "Girls Are Not Chicks" coloring book below and learn more about it at Reach and Teach.

Buy Girls are Not Chicks | Buy the e-Book

Girls Are Not Chicks Coloring Book
Sometimes the Spoon Runs Away with Another Spoon Coloring Book
The Big Gay Alphabet Coloring Book
Back to Jacinta Bunnell's Author Page | Back to Julie Novak's Artist Page