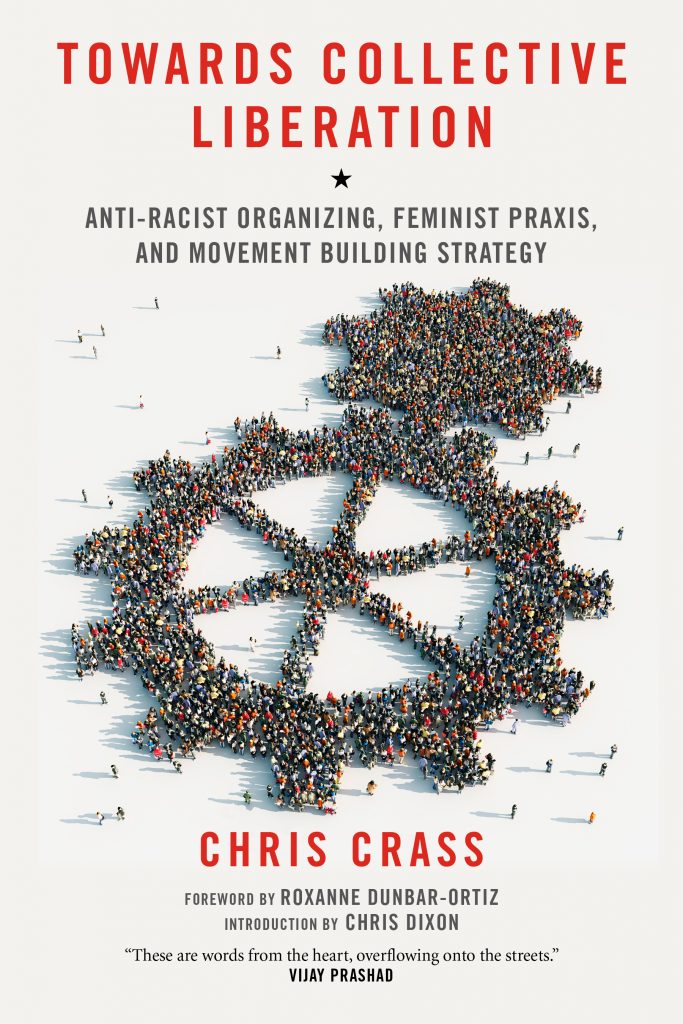 by Joshua Kahn Russell
YES! Magazine
September 17th, 2014
The work of activism is full of messy contradictions. In Towards Collective Liberation, Chris Crass breaks down the influence of racism and patriarchy, including helpful how-tos—like "Twenty Careful Steps Toward Anti-sexist Action."

As an organizer in the climate movement, I see many young white people grappling with racism and privilege, struggling to break through the limitations of middle-class white environmentalism. So it's exciting that compassionate facilitator Chris Crass has written a book that will help.
Towards Collective Liberation is a memoir, toolkit, self-help book, strategy reflection, and call to arms all at once. Its lessons about how to work in solidarity with frontline organizations ring true to current challenges and remind us that we don't need to reinvent the wheel.
Towards Collective Liberation: Anti-Racist Organizing, Feminist Praxis, and Movement Building Strategy
Chris Crass
PM Press, $20.00, 300 pages
Crass brings deep insights from the canon of critical race analysis to a practical level. His writing is rooted in his personal journey, offering examples of the impact of racism and patriarchy on how we form organizations, develop leadership, and build multiracial movements.
Towards Collective Liberation spans 20 years of experience and a wide range of contexts: The Battle in Seattle and the Global Justice movement, projects like Food Not Bombs, movement-support groups like the Catalyst Project and the Heads Up Collective, and racial and economic justice community organizations. Crass acknowledges that this work is full of messy contradictions. His articles, reflections, and interviews are interspersed with how-tos for real-life situations (such as "Twenty Careful Steps Toward Anti-sexist Action").
Crass' fierce self-interrogation lends the book a particular authenticity and deflates the self-righteousness that often accompanies the discussion of privilege.
Towards Collective Liberation is a gift to help us bring our most powerful selves to the work. It reminds us that none of this is new; we stand on the shoulders of our movement ancestors.
---
Joshua Kahn Russell wrote this article for The End of Poverty, the Fall 2014 issue of YES! Magazine. Joshua is global trainings manager for 350.org.