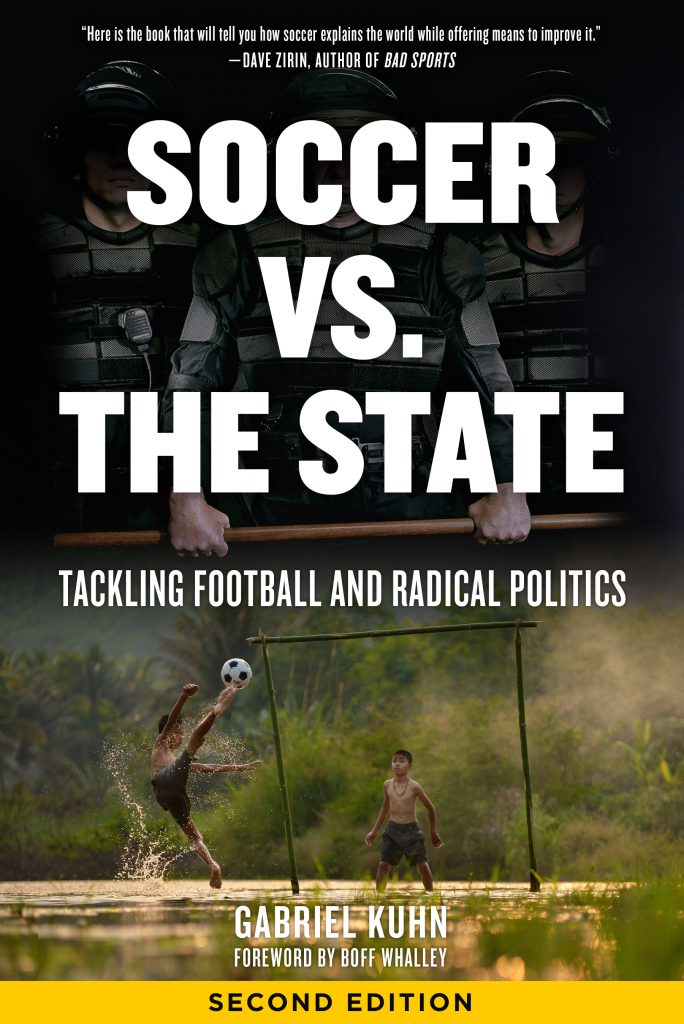 By Simon Redfern
The Independent (UK)
August 7, 2011
The idea of football as "the people's game" has taken a battering in recent years, as at the top level in England and elsewhere it increasingly resembles the "rich man's plaything" or "highly leveraged foreign owners" game.
Soccer vs the State does a useful service by reminding us that since football was codified by public school amateurs in the 19th Century, then run by capitalist club owners after the advent of professionalism, it has rarely belonged to the people except in an emotional sense.
This collection of essays by various hands seems a daunting rag-bag of radical ideas at first glance but, helped by deft linking commentaries from Gabriel Kuhn, a common theme soon emerges: fans worldwide have a duty to fight attempts by government and big business to control football for their own ends. A few entries verge on self-parody—Wally Rosell's The Pass and Albert Camus claims: "The act of passing is the antipode of a nihilist or Stakhanovist act; it is a creative act"— but there is plenty of thought-provoking history too. For those who associate the ultra movement with hooligan right-wing fans of the likes of Lazio and Internazionale, it's instructive to learn there are plenty of ultras worldwide who combine a passionate love of their clubs with an abhorrence of both violence and fascism. And the example of the Italian international Cristiano Lucarelli, who took a £450,000-a-year pay cut to play for the side he had always supported—"Some players buy a Ferrari or a yacht. I bought myself a Livorno shirt" —is a welcome antidote to the cynical badge-kissers who pack their bags the minute a better offer comes along. Will this book change anything? Probably not, but it's full of original ideas about what could and should be changed.