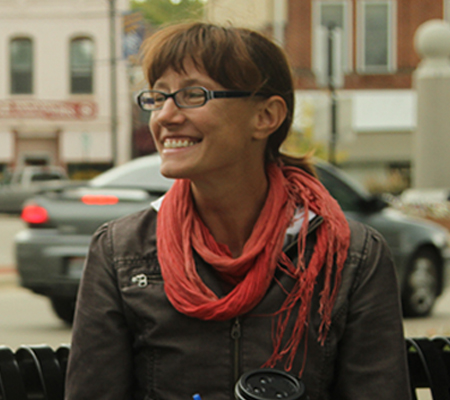 Since 2004, Sam Mayfield has documented stories that remain untold in the corporate media landscape. She loves working with and encouraging people to make their own media. Her work has been broadcast on PBS, Democracy Now!, Free Speech TV and other progressive media outlets,and has taken her to Mexico, India, West Africa, and Palestine.
Wisconsin Rising is Mayfield's 2nd documentary. In 2010, Mayfield made the 26-minute documentary film, Silenced Voices, that tells the story of a young migrant farmworker who was killed while working on a Vermont dairy farm. Mayfield and two other Vermonters traveled to Mexico to return the boy's body to his family. There they interviewed family and community members about the impacts of migration. Silenced Voices has been a useful tool in educating lawmakers and citizens in Vermont about immigration issues.
---
Wisconsin Rising
SKU: 9781629630939
Directors and Producers: Sam Mayfield, Green Valley Media, and E.W. Stetson
Publisher: PM Press/Lower Third Productions
ISBN: 9781629630939
Published: 11/2014
Format: DVDs (NTSC)
Size: 5.5 x 7.5
Length: 60 Minutes
Subjects: Labor Issues, Current Events
Praise
"Wisconsin Rising is up-close and personal…and political. This slice of life, a moment in movement history, captures the struggles of the American Middle Class confronting the corrupting power of money over democracy. Don't miss it."
—Amy Goodman, Democracy Now!
"Wisconsin Rising captures the spirit and intensity of the dramatic events as they unfolded."
—Robert McChesney
---
Book Events
---
Reviews
---
Interviews
---
Mentions
---
Blog