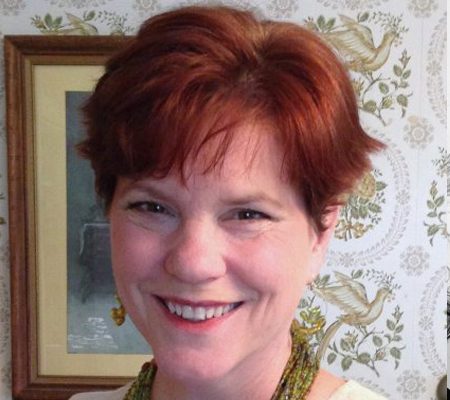 Having presented at more than 350 schools, libraries and conferences, Ms. Pegi Deitz Shea writes fiction and poetry as well as nonfiction for all ages. Her books work across the curriculum and often explore the difficult lives of war refugees, immigrants, child laborers, and historical figures. Her first novel for Young Adults, Abe in Arms, (PM Press/ReachAndTeach) about a Liberian boy soldier, will be released June 1, 2010. Additional books include Ten Mice for Tet, The Carpet Boy's Gift and Patience Wright: America's First Sculptor and Revolutionary Spy, and have been made Notables by the International Reading Association, National Council of Teachers of English, Children's Book Council/National Council for the Social Studies, Bank Street College, New York Public Library and other organizations. Tangled Threads, the middle-grade novel sequel to The Whispering Cloth, won the 2004 Connecticut Book Award for Children's Literature, and was a Junior Library Guild selection.

Shea's latest book, Noah Webster: Weaver of Words (Boyds Mills Press, 2009) has already been named a JLG selection, and an Orbis Pictus Honor Book by NCTE for one of the six top nonfiction releases of 2009.  In the Fall, Clarion Books will release The Taxing Case of the Cows: A True Story About Suffrage. Co-authored with Iris Van Rynbach, the book is being illustrated by Caldecott Medalist Emily Arnold McCully. Ms. Shea is currently writing a new YA novel, Snake Boy, Sister Spy, which is based on her aunt and uncle's teen Resistance exploits during WWII.
Ms. Shea teaches Children's Literature, and Writing Books for Children at the University of Connecticut, and Writing for Children and Teenagers through the Institute of Children's Literature.
To see the interview with Pegi on Conecticut's Eyewitness News 3, click here.
---
Abe in Arms
SKU: 9781604861983
Author: Pegi Deitz Shea
Publisher: PM Press / Reach and Teach
ISBN: 9781604861983
Published: 6/2010
Format: Paperback
Page count: 172
Size: 8.5 x 5.5
Subjects: Fiction (recommended Grade 6 and up)
Praise
"Pegi Shea's book, Abe in Arms, although fictional in nature, could have been true for any number of young boys in West Africa whose lives were devastated by conscription into the rebel army through force, threats, manipulation, bribery, and drugs. As a counselor and member of a trauma team who went to Liberia to teach counseling skills to civic and religious leaders following their civil war, I found it very heart breaking to witness the long term effects of Post Traumatic Stress Syndrome upon the young boys, often no more than 11-14 years of age. Although there is a nation-wide effort in Liberia to rehabilitate these young boys, many require extensive mental health treatment and the prognoses are often disappointing. In her book, Pegi Shea engrosses us in the horrors of war, pulls at our heartstrings as we weep for Abe, and causes us to yearn for a time when he can confront the demons that control his life. At the same time, she explores the wrenching irony of war refugees being thrust into an American youth culture that glamorizes the very violence that has caused Abe so much anguish.  Shea's resolution, like Abe's epiphany, is surprising, believable, and gratifying"
—Eleanor Porter Pershing, PhD., West Africa Trauma Team
---
Book Events
---
Reviews
---
Interviews
---
Mentions
---
Blog