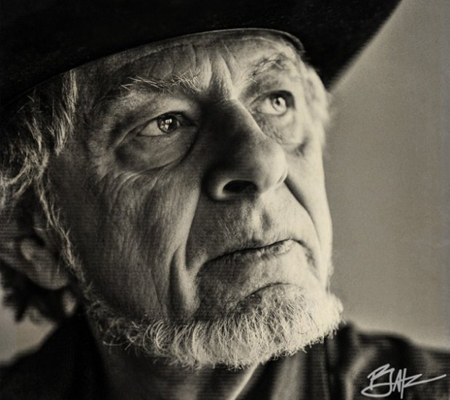 Norman Spinrad is the author of over twenty novels, including Bug Jack Barron, The Iron Dream, Child of Fortune, Pictures at 11, Greenhouse Summer, and The Druid King.
He has also published something like 60 short stories collected in half a dozen volumes. The novels and stories have been published in about 15 languages.
His most recent novel length publication in English is He Walked Among Us, published in April 2010 by Tor in hardcover and April 2011 in trade paperback.
He's written teleplays, including the classic Star Trek, The Doomsday Machine, and two produced feature films Druids and LA Sirene Rouge. He is a long time literary critic, sometime film critic, perpetual political analyst, and sometime songwriter.
He's also briefly been a radio phone show host, has appeared as a vocal artist on three albums, and occassionally performs live. Heís been a literary agent, and President of the Science Fiction Writers of America and World SF. Heís posted 30 YouTube videos to date.
He grew up in New York, has lived in Los Angeles, San Francisco, London, and Paris, and travelled widely in Europe and rather less so in Latin America, Asia, and Oceania.

---
Raising Hell
SKU: 9781604868104
Author: Norman Spinrad
Publisher: PM Press / Outspoken Authors
ISBN: 9781604868104
Published: 7/2014
Format: Paperback, ePub, PDF, mobi
Size: 5.5 x 7.5
Page count: 128
Subjects: Science Fiction
Praise
"Norman Spinrad, one of the sacred heroes of my coming-of-age as a writer, has never quit redefining his role as dissident and sage, inviting the bullies of the present moment outside for a throwdown, and somehow also conjuring possible futures despite all the odds against those—he's that most miraculous of creatures, a Utopianist's Dystopianist."
—Jonathan Lethem
"Spinrad is without a doubt one of the best contemporary American novelists. Endowed with an acuity as terrifying as it is pertinent."
—Rolling Stone
"Norman Spinrad, like his characters, takes great risks; the rewards for readers willing to meet him halfway are commensurate."
—New York Times Book Review
"Norman Spinrad is a hip, worldly, high-tech Nostradamus whose engaging predictions are occurring on CNN as you turn his pages."
—Timothy Leary
"Norman Spinrad has a rich and passionate imagination. At once subtle and humane, he's a very fine writer indeed, working at the peak of his gifts."
—Greg Bear
---
Book Events
---
Reviews
---
Interviews
---
Mentions
---
Blog