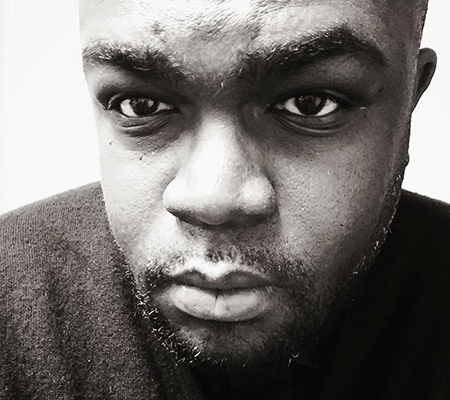 Lawrence Ware is a philosophy professor and codirector of Oklahoma State University's Center for Africana Studies. He writes widely on race, sports, and culture for publications such as the New York Times, Slate, and The Root. He has been a commentator on race and politics for the CBC, NPR, and PRI.
---
The Young C.L.R. James: A Graphic Novelette
SKU: 9781629635149
Illustrated: Milton Knight • Edited by Paul Buhle and Lawrence Ware
Publisher: PM Press
ISBN: 9781629635149
Published: 4/2018
Format: Pamphlet, mobi, ePub, PDF
Size: 5.5 x 8.5
Page count: 48
Subjects: Comics-Biography/Black Studies
About
This unique comic by Milton Knight illuminates the early years of C.L.R. James (1901–1989), known in much later years as the "last great Pan-Africanist." The son of a provincial school administrator in British-governed Trinidad, James disappointed his family by embracing the culture and passions of the colonial underclass, Carnival and cricket. He joined the literary avant-garde of the island before leaving for Britain. In the UK, James swiftly became a beloved cricket journalist, playwright for his close friend Paul Robeson, and a pathbreaking scholar of black history with The Black Jacobins (1938), the first history of the Haitian revolt.
---
Book Events
---
Reviews
---
Interviews
---
Mentions
---
Blog