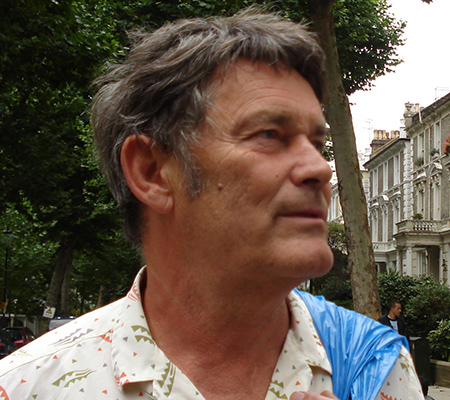 John Barker was born in London in 1948. In 1969, along with six others, he ripped up his Cambridge University Finals papers as part of a campaign against education as a system of exclusion. In 1972, in what was called the Angry Brigade trial, he was convicted with three others of conspiring to cause explosions. He served a ten-year prison sentence. A crafted memoir of this time, Bending the Bars was published many years later. He worked as a dustman and welder before being implicated in a conspiracy to import cannabis in 1986. In 1990 he was finally arrested and served a five-year sentence. Since then he has worked constantly as writer and book indexer.
From the 1970s onwards he has published a number of texts of political economy, writers and writing, and on the capitalist psyche and ideological opportunism. These have appeared in Red Notes; Mute; Adbusters; Capital and Class; Telepolis; MELA; Science as Culture; Variant; and Scottish Left Review. He has written an essay dealing with the colonial political economy of cocaine, From Coca to Capital, for the Potosi Principle exhibition in Madrid, Berlin, and La Paz. His short stories have appeared in The Edinburgh Review, 3ammagazine; Passport; Brand; and in the anthology Incendiary Device edited by Stewart Home.
More recently he has been collaborating with the Austrian artist Ines Doujak as writer and performer in the ongoing work on cloth and colonialism Loomshuttles Warpaths, parts of which have been shown in Vienna, Malmo, Stuttgart, and London.

Praise
Futures
SKU: 9781604869613
Author: John Barker
Publisher: PM Press
ISBN: 9781604869613
Published: 5/2014
Format: Paperback, ePub, mobi, PDF
Size: 5 x 8
Page count: 384
Subjects: Fiction/Crime
Praise
"In Futures, John Barker has produced a fast-paced, hard-boiled novel that pulls you back, effortlessly, into morally corrupt Thatcherite London. Barker's crisp, laconic, prose, eye-for-detail storytelling, command of the art of narrative, and his ear for fluid and convincing dialogue makes him, in my view, Hackney's worthy successor to Tom Wolfe."
—Stuart Christie, author of Granny Made Me an Anarchist
"John Barker's prose is so downbeat he leaves even the most gritty of crime novelists looking like they're aiming for the preteen market. But if you want to get beyond the fairy tale version of the sordid underbelly of life, then you gotta check Futures out."
—Stewart Home, author of 69 Things to Do with a Dead Princess
"In this fast-paced, streetwise take on eighties London, boundaries blur between the cocaine trade and newly deregulated financial markets. High and low life don't look so different, as everyone tries to make a killing. Barker's portrait of a cynical, money-hungry culture skewers a moment in history that for good or ill (and mostly for ill) made Britain what it is today."
—Hari Kunzru, author of The Impressionist
"The prose grabs you by the throat and squeezes. The characters are by turns reckless, ambitious, vulnerable, and weak. The story is set in the past but couldn't be more relevant. Futures is funny, frightening, and very dark."
—Ronan Bennett, author of The Catastrophist
---
Book Events
---
Reviews
---
Interviews
---
Mentions
---
Blog