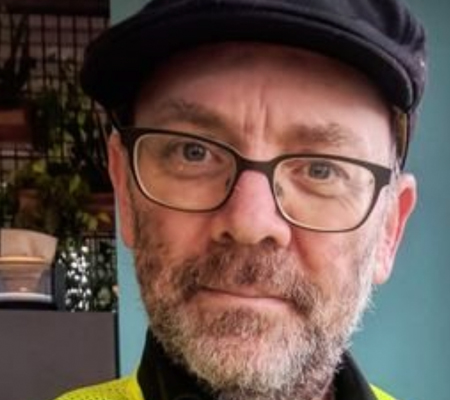 David Rovics has been called the musical voice of the progressive movement in the US. Amy Goodman has called him "the musical version of Democracy Now!" Since the mid-1990s, Rovics has spent most of his time on the road, playing hundreds of shows every year throughout North America, Europe, Latin America, the Middle East and Japan. He and his songs have been featured on national radio programs in the US, Canada, Britain, Ireland, Italy, Sweden, Denmark, and elsewhere. He has shared the stage regularly with leading intellectuals (Noam Chomsky, Howard Zinn), activists (Medea Benjamin, Ralph Nader), politicians (Dennis Kucinich, George Galloway), musicians (Billy Bragg, the Indigo Girls), and celebrities (Martin Sheen, Susan Sarandon). He has performed at dozens of massive rallies throughout North America and Europe and at thousands of conferences, college campuses, and folk clubs throughout the world. He has loads of MP3s available for free download on his website, www.davidrovics.com, along with CDs, links, etc. More importantly, he's really good. He will make you laugh, he will make you cry, and he will make the revolution irresistible.
---
Sing for Your Supper: A DIY Guide to Playing Music, Writing Songs, and Booking Your Own Gigs
SKU: 9781604860146
Author: David Rovics
Publisher: PM Press
ISBN: 9781604860146
Published: 8/2008
Format: Pamphlet
Page count: 64
Size: 5.5 x 8.5
Subjects: Music, Activism
Praise
"David Rovics is the musical version of Democracy Now!"
—Amy Goodman, host, Democracy Now!
"David is a fine songwriter and a good activist."
—Utah Phillips
---
Book Events
---
Reviews
---
Interviews
---
Mentions
---
Blog