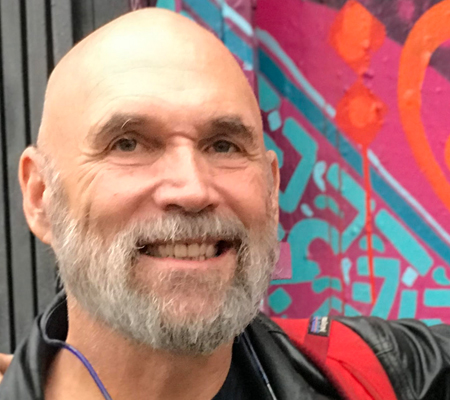 Bob Ostertag's writings on contemporary politics have been published on every continent and in many languages, beginning with his work as a journalist covering the civil war in El Salvador in the 1980s. His reporting was featured in Pensamiento Propio (Nicaragua) Pensamiento Critico (Puerto Rico), The Guardian (London), the Weekly Mail (South Africa), and Mother Jones. His work on the bombing of rebel-held areas won a "Most Censored Story of the Year" award from Project Censored. Oliver Stone's Salvador (1986) features James Woods in the lead role as the Pacific News Service correspondent in El Salvador, the position Ostertag held.
His first book, The Yes Men: The True Story of the End of the World Trade Organization (2004) drew the attention of Naomi Klein ("The next breakthrough book on globalization" and US President George W. Bush ("There ought to be limits to, uh, to freedom. I don't appreciate it, and you wouldn't either.")
His book on labor unions, co-authored with Jane McAlevey was named by The Nation magazine as Most Valuable Book of 2012.
Frances Fox Piven called his 2009 essay collection, Creative Life: Music, Politics, People, and Machines, "a brilliant contemplation of the discontent and yearning that motivates our better natures." The Wire, today's most prominent journal of contemporary music, called the book "the most lucid philosophical work on music, cultures, and politics since Steve Reich's On Music. What Ostertag has to say about contemporary music's lazy relationship with technology is no less radical than what Walter Benjamin had to say in The Work of Art in the Age of Mechanical Reproduction… Ostertag joins the unlikely but estimable company of Emerson and Thoreau."
Ostertag is also an internationally celebrated composer and musician, with more than twenty albums of music to his credit. He has performed at music, film, and multimedia festivals around the globe. His radically diverse musical collaborators include the Kronos Quartet, John Zorn, Mike Patton, transgender cabaret icon Justin Vivian Bond, British guitar innovator Fred Frith, EDM DJ Rrose, and many others.
In 2019, Ostertag produced, directed, wrote, and edited a feature documentary film, Thanks to Hank, about the life and work of gay rights pioneer Hank Wilson.

---
Facebooking the Anthropocene in Raja Ampat: Technics and Civilization in the 21st Century
SKU: 9781629638300
Author: Bob Ostertag
Series: PM Press/Kairos
ISBN: 978-1-62963-830-0
Published: 10/2020
Format: Paperback
Size: 5×8
Pages: 192
Subjects: Technology / Sociology
Praise
"This is global reporting at its best, a pointillistic portrait of the troubles of our time rendered in riotous detail. It reads like a riff, not a sermon."
—Richard Manning, author of If It Sounds Good, It Is Good
"Facebooking the Anthropocene in Raja Ampat takes us through the grim dystopic world that we live in, but somehow we also witness the resilience of the human spirit, including its queer dimension. A joyful read."
—Dédé Oetomo, queer activist and independent scholar
"A horrifying, exhilarating, hilarious and jaw-dropping glimpse of our present and future—as Ostertag details how even the most remote desert islands on our planet are becoming rapidly infected and influenced by the consumerism, technology, and plastic garbage that the rest of us have long ago surrendered to."
—George Brant, author of Grounded, Elephant's Graveyard, and other plays
"If you want an insightful, witty panorama of this brave new world we are making, follow Ostertag around it for a year—or read this book."
—Jeremy Brecher, author of Strike! and Common Preservation
"With deep intelligence and an acute and off-center sensibility, Robert Ostertag gives us a riveting and highly personalized view of globalization, from the soaring skyscapes of Shanghai to the darkened alleys of Yogyakarta."
—Frances Fox Piven, coauthor of Regulating the Poor and Poor People's Movements
---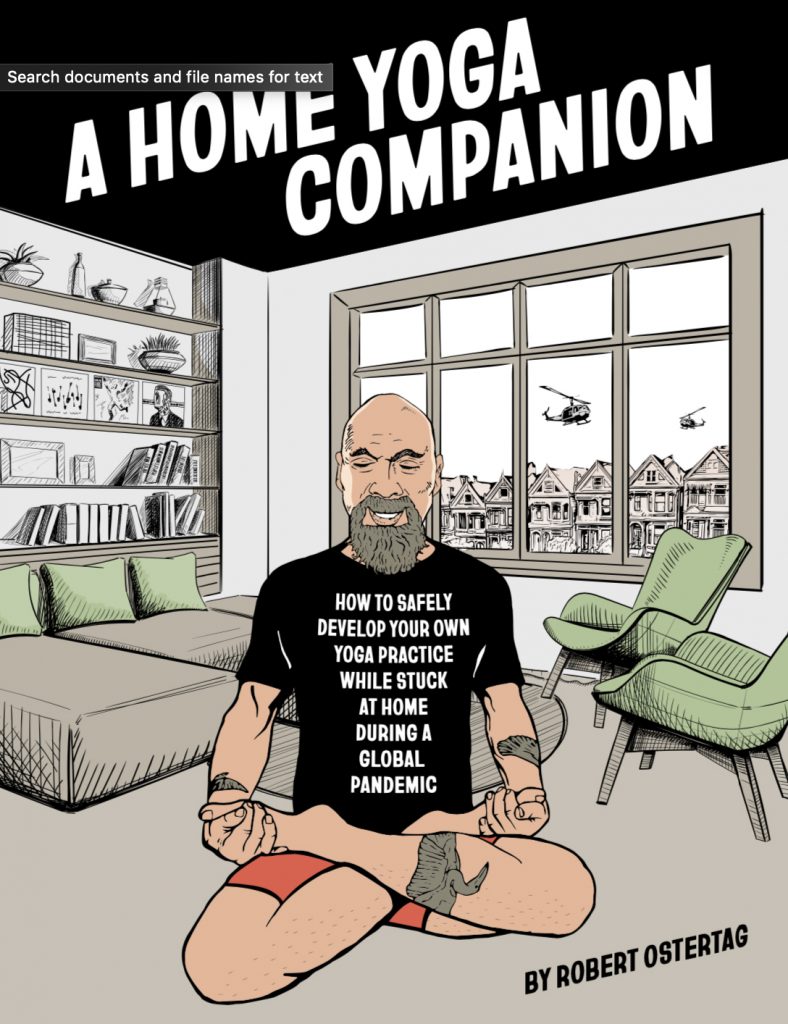 A Home Yoga Companion: How to Safely Develop Your Own Yoga Practice While Stuck at Home During a Global Pandemic
SKU: HomeYoga
Author: Bob Ostertag
Series: PM Press
Published: 04/2020
Format: ePub, PDF, KPF
Size: 8.5×11
Pages: 130
Subjects: Yoga, Quarantine
About
Like almost everything else, this book changed with the arrival of COVID-19.
BEFORE: There were plenty of good reasons to develop a home yoga practice before the pandemic: save money, prevent injury, go deeper into meditation, tailor your practice to your own body, and, most of all, to do more yoga.
AFTER: For many people around the world, a home yoga practice is the only yoga available. If we are not going to do yoga at home, we are not going to do yoga at all.
---
Book Events
---
Reviews
---
Interviews
---
Mentions
---
Blog