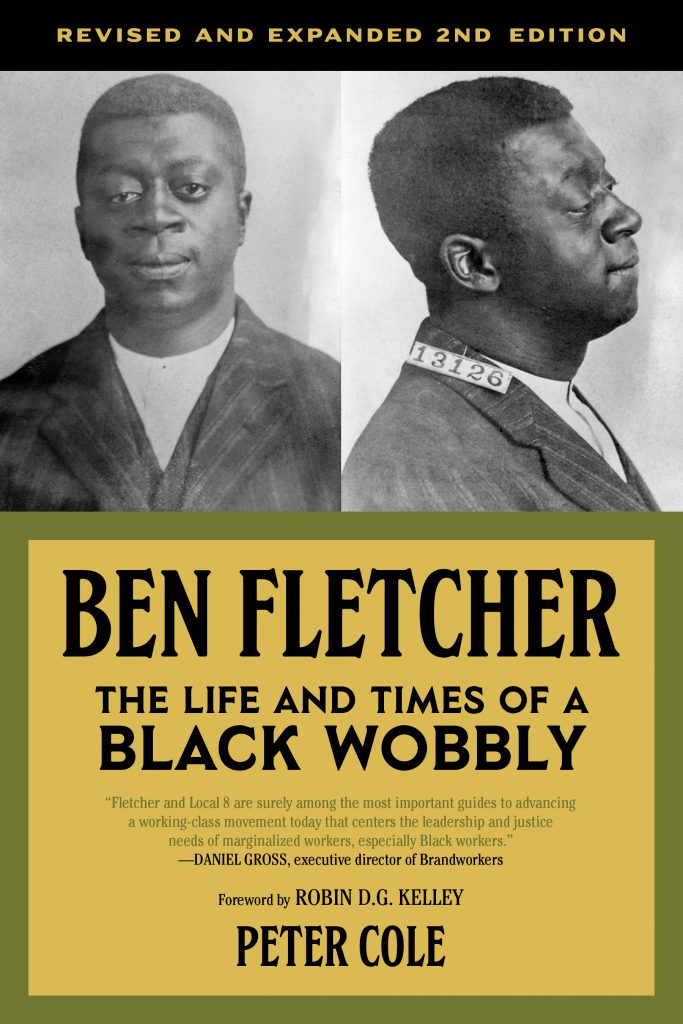 ---
Double podcast episode about Ben Fletcher, a very important but little-known dock worker and labour organiser in the US with the Industrial Workers of the World union.
In these episodes, we speak with historian Peter Cole, author and editor of Ben Fletcher: The Life And Times Of A Black Wobbly. We also hear words written by Fletcher, voiced by fellow Wobbly, Alki. We learn about his life, as well as his union branch, Local 8, which in the early 20th-century organised thousands of workers on the Philadelphia docks and was the most powerful multiracial union in the country at the time.
Our podcast is brought to you by our patreon supporters. Our supporters fund our work, and in return get exclusive early access to podcast episodes, ad-free episodes, bonus episodes, free and discounted merchandise and other content. Join us or find out more at patreon.com/workingclasshistory
You can listen to our podcast on the below links, or on any major podcast app. Links to a few below.
Peter Cole is a professor of history at Western Illinois University in Macomb and a research associate in the Society, Work and Development Institute at the University of the Witwatersrand in Johannesburg, South Africa. Cole is the author of the award-winning Dockworker Power: Race and Activism in Durban and the San Francisco Bay Area and Wobblies on the Waterfront: Interracial Unionism in Progressive-Era Philadelphia. He coedited Wobblies of the World: A Global History of the IWW. He is the founder and codirector of the Chicago Race Riot of 1919 Commemoration Project.