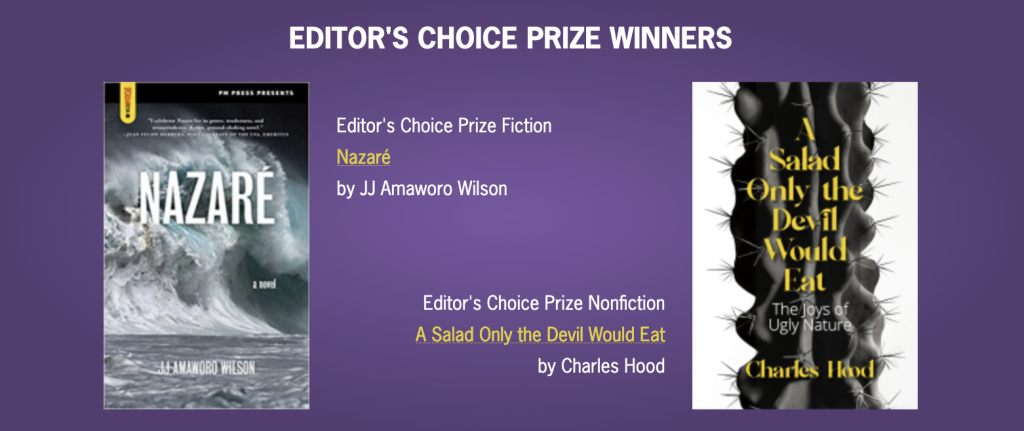 About the book:
Nazaré: the great wave. Kin, an orphan scavenger in the Fishing Village with No Name, finds a stranded whale on the beach and tries to return it to the ocean. His efforts attract the attention of Mayor Matanza and his bloodthirsty police, the Tonto Macoute, and Kin must leave the only home he's ever known. His journeys take him to an abandoned lighthouse, through singing caves and brutal deserts, and finally to a village of warrior historians.
There he meets the Professor and others who are preparing to overthrow Matanza. They are joined by Jesa, a woman from Kin's village who might be a witch, and the nun Iquique. Their revolution is unlike any other, fought by tinkers and miners, monks and acrobats, clairvoyants in bowler hats, a painted saint, the King of the Rats, and a giant turtle named Abacaxi. The holy man Fundogu once told Kin, "You will do battle with monsters and you will do battle with men." As Fundogu's prophecy takes shape around him, Kin remembers another of Fundogu's sayings: "Everything begins and ends in the sea"
---
About the Author: J.J. Amaworo is a German-born Anglo-Nigerian-American writer. He is a novelist, short story writer, and non-fiction writer. Based in the U.S., he has lived in 11 countries and visited over 70. He is the prizewinning author of over 20 books about language and language learning, and his short fiction, essays, and poetry have been published by Penguin, The New York Journal of Books, Johns Hopkins University Press, A Public Space, and numerous literary magazines in England the the U.S. His 2016 novel, Damnificados, won three international awards and has since been translated into French and German. His work has appeared in African American Journal, Justice Journal, The Penguin Book of the New Black Writing, and many other publications. He is currently the writer-in-residence at Western New Mexico University, Silver City.