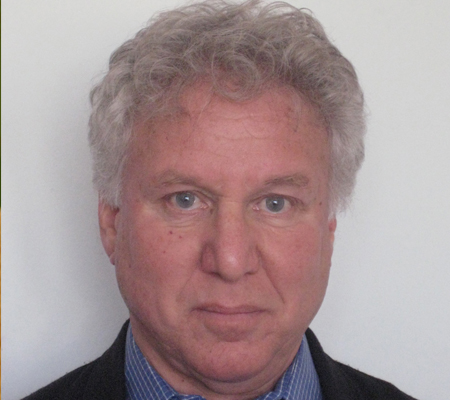 Joseph Matthews was formerly a criminal defense lawyer in San Francisco, engaging in the criminal/political cases of anti–Vietnam War activists and Mission District barrio residents, defending prisoners during the California prison rebellions of the 1970s, serving as a public defender, and teaching at the law school of the University of California, Berkeley. He spent considerable time in Greece in the 1970s and 1980s, where his novel Shades of Resistance (1996) is set during the period of the military junta there. His other previous books are the short story collection The Lawyer Who Blew Up His Desk (1998) and the political analysis Afflicted Powers: Capital and Spectacle in a New Age of War (2005, with Iain Boal, T.J. Clark, and Michael Watts). His last novel, Everyone Has Their Reasons, was published by PM Press in 2015. His newest book is The Blast: A Novel, published by PM Press.
He will be reading The Blast in our City Lights LIVE! virtual event series on Monday, March 7th, 2022!
---
Where are you writing to us from?
Just a few blocks away from City Lights. I'm a longtime resident of San Francisco's North Beach, which also happens to be the neighborhood in which much of the "action" of my new novel The Blast takes place (in 1916, when neither City Lights nor I were quite around yet, but readers may recognize many other North Beach landmarks in the book).
What has been most important for you, personally/artistically/habitually, during the pandemic?
The writing. For the first half of the pandemic, I was still working on The Blast, so the bulk of my days was mostly the same as pre-pandemic: solitary work at the desk, the act of writing a sustenance and solace. And reading––always reading––which I've done even more of than usual (already a lot) because good books, especially good literary fiction, now also serve as surrogate friends, to fill some of the gap of lost time with real friends.
Which writers, artists, and others influence your work in general, and this book, specifically?
In general, with literature I'm old-fashioned: narrative is still the form I respond to most deeply ("Narrative will be around as long as sex"), and the exploration of character in fiction is, to me, its most interesting aspect. Curiously, a work of academic scholarship was essential to my grasping of the warp and woof of the San Francisco anarchist milieu, which is central to The Blast: Kenyon Zimmer's Immigrants Against the State: Yiddish and Italian Anarchism in America is a brilliant work of engaged historical writing. By the way, Zimmer taught himself to read both Yiddish and Italian to research the book––I mean, stand up and cheer for the guy!
What books are you reading right now and would you recommend any to others?
Just now reading Cara Hoffman's new collection of stories, RUIN. A tremendous variety of imagined worlds, surrealism meets cut-glass observation. Wonderful stuff. Just finished Summer Brenner's marvelous collection of stories/novellas, The Missing Lover––nobody writes more interestingly about the haunting vagaries of love. Recently was overwhelmed by Shirley Hazzard's novel The Great Fire: a heartrending tale, with astonishing wordsmithing. And Denis Johnson's novella Train Dreams––so exquisite an evocation of the human heart that I reread it, and am deeply moved by it, every year.
If you opened a bookstore, where would it be located, what would it be called, and what would your bestseller be?
Maybe a secondhand book store, literature only, on Paros, Greece, an island where I've spent a lot of time over the years. I'd run it with a Greek friend, and we'd carry books in Greek, English, Spanish, French and Italian (the languages of locals and most visitors to the island––Scandinavians, Dutch, and Germans also visit, but most read English these days). A bookstore as a meeting place for people who are already self-selected as readers. We'd be open for six months a year, April to September, then I'd wander a bit and return to North Beach for the other six months.