The Harry Bridges Center for Labor Studies
May 17th, 2021
On May 12, 2021, historian and author Peter Cole joined the Harry Bridges Center for Labor Studies to discuss his book, "Ben Fletcher: The Life and Times of a Black Wobbly." Question and answer was facilitated by Professor James Gregory (UW Seattle) and Bridges Center Associate Director Andrew Hedden.
A brilliant union organizer and a humorous orator, Benjamin Fletcher (1890–1949) was a tremendously important and well-loved African American member of the IWW during its heyday. Fletcher helped found and lead Local 8 of the IWW's Marine Transport Workers Industrial Union, unquestionably the most powerful interracial union of its era, taking a principled stand against all forms of xenophobia and exclusion.
For years, acclaimed historian Peter Cole has carefully researched the life of Ben Fletcher, painstakingly uncovering a stunning range of documents related to this extraordinary man. Ben Fletcher: The Life and Times of a Black Wobbly is the most comprehensive look at Fletcher ever to be published. It includes a detailed biographical sketch of his life and history, reminiscences by fellow workers who knew him, a chronicle of the IWW's impressive decade-long run on the Philadelphia waterfront in which Fletcher played a pivotal role, and nearly all of his known writings and speeches, thus giving Fletcher's timeless voice another opportunity to inspire a new generation of workers, organizers, and agitators.
In addition to the Harry Bridges Center for Labor Studies at the University of Washington, the event was sponsored by the Labor Archives of Washington, BlackPast.Org, the University of Washington History Department, IWW Seattle Branch, and ILWU Local 23.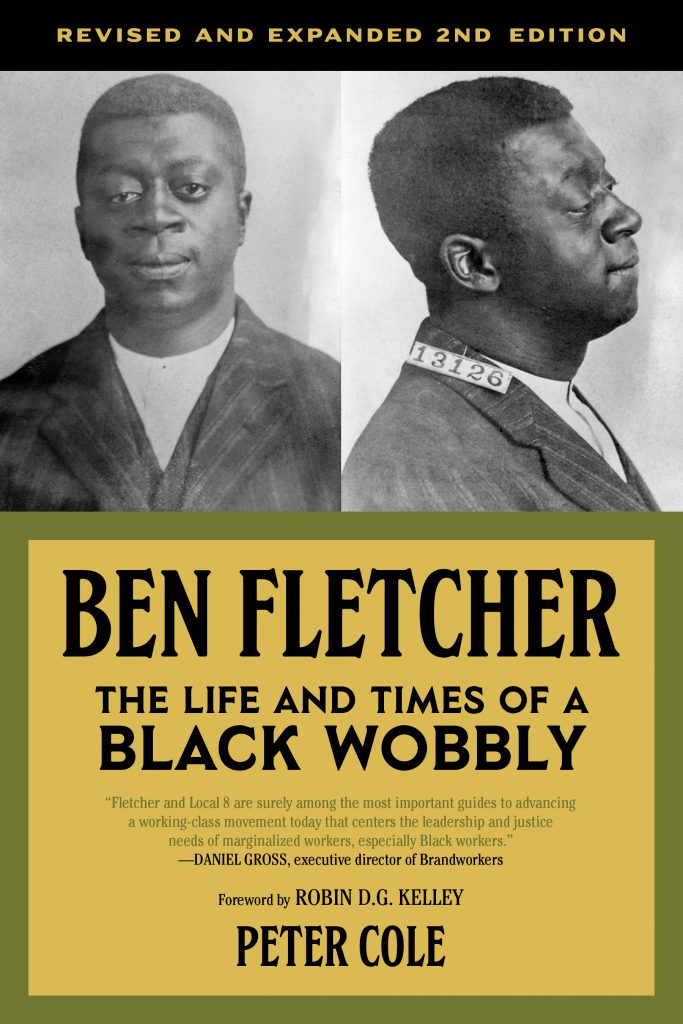 ---
Peter Cole is a professor of history at Western Illinois University in Macomb and a research associate in the Society, Work and Development Institute at the University of the Witwatersrand in Johannesburg, South Africa. Cole is the author of the award-winning Dockworker Power: Race and Activism in Durban and the San Francisco Bay Area and Wobblies on the Waterfront: Interracial Unionism in Progressive-Era Philadelphia. He coedited Wobblies of the World: A Global History of the IWW. He is the founder and codirector of the Chicago Race Riot of 1919 Commemoration Project.