Robb Johnson says he's just a bloke with a guitar. He is. But he's one who has chronicled our times: painting the less-than-sunny political landscape in the moonlight of the personal. Just like a folk singer should.
He is a modern day troubadour (although his catalogue is a bit patchy on chivalry and courtly love). It means "to compose, to discuss, to invent".
He is a much-loved and respected singer-songwriter among those who know him. The trouble is not many people do. This film aims to put that right by looking at the past, present and future with contributions across the music spectrum including Billy Bragg, Mike Harding, Leon Rosselson, Barb Younger and many more.
The past: Robb knows that if we are to understand where we are, we need to understand where we came from.
The present: Robb chronicles 30 years of the political and personal.
The future: it starts here.
---
Robb Johnson has worked as a classroom teacher by day and a songwriter by night since 1980. As a songwriter, he has received widespread critical acclaim: "one of this country's most important songwriters (no argument!)" (fROOTS), "An English original"(the Guardian), "one of our best singer-songwriters ever" (Mike Harding), and his songs are covered by many singers. "Gentle Men", Robb's family history of World War One is a particular career highlight. In 2016, PM Press in the US released "A Reasonable History of Impossible Demands", a 5 CD career-retrospective. In 2018 Robb released "Ordinary Giants", a 3 CD song suite based on his father's life and times – the 1930s, the fight against fascism, the creation of the post-war Welfare State and the reaction of Neo-liberalism.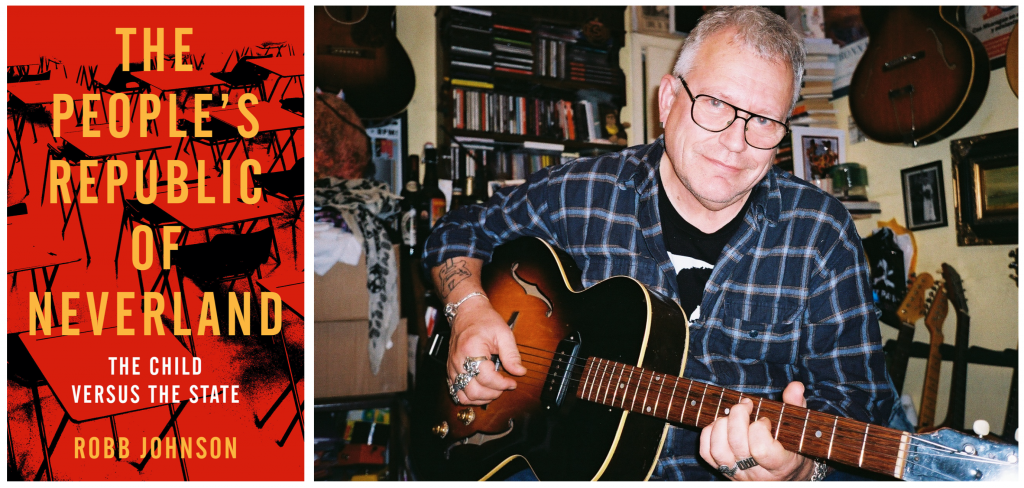 ---