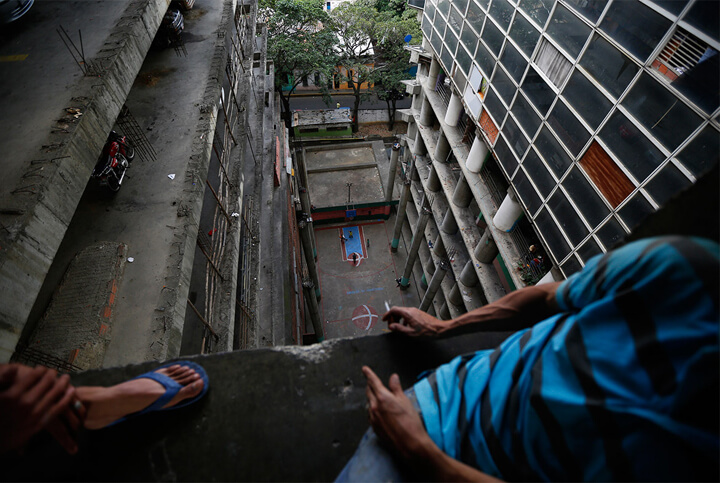 By Jeff Grim
Collected Miscellany
February 29th, 2016
Daminificados by JJ Amaworo Wilson is a novel based on "The Tower of David" in the center of Caracas, Venezuela. The half-completed tower was occupied by thousands of homeless people during the 2007 housing crisis in that city. Wilson uses the occupation as inspiration to write about a group of damnificados (vagabonds and misfits) who take over the tower and fight to keep their hold on the tower.
Wilson masterfully tells of the struggle between the poor and the powerful (Torres brothers) with a little bit of magic. The damnificados by all rights should have been wiped out by the Torres brothers' armies – including guns and tanks. But with a combination of ingenuity and help from some wolves and the earth opening to swallow the tanks, the damnificados are able to survive two different assaults.
As part of his tapestry, Wilson discusses the history of the "trash wars" where damnificados fought each other to death and how those wars influenced their situation in the tower. Although it is pure fiction and part fantasy, it is an easy read that you do not want to put down.
Wilson includes a cast of characters that the reader can sympathize with – including Nacho, Chinaman, two German twins, and many more. The main character in the story, Nacho, is an unlikely hero – he is extremely intelligent and well-read with serious physical disabilities. Despite those disabilities, he adroitly leads the damnificados through many trials.
The book is worth the read.