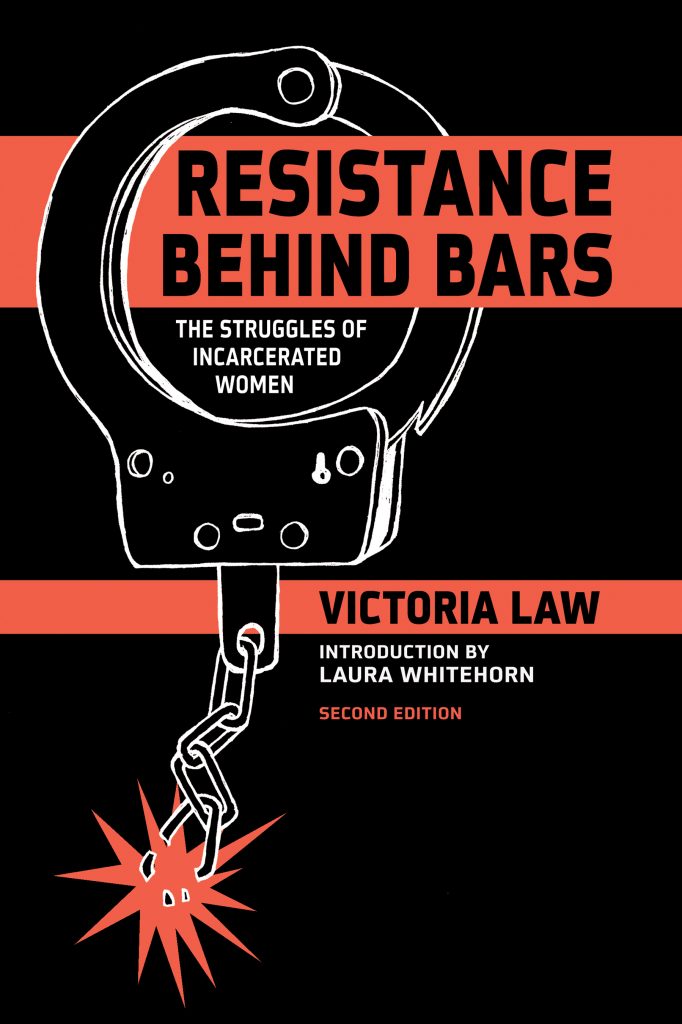 Resistance Behind Bars: The Struggles of Incarcerated Women

By Cassandra Shaylor
Left Turn Magazine
In the summer of 1974, women incarcerated at Bedford Hills Correctional Facility in New York held seven guards hostage in protest of the brutal treatment of activist prisoner Carol Crooks, who had successfully sued the prison for locking people in segregation without a hearing. State troopers and guards from men's prisons were called in to suppress the rebellion. In the end, 25 women were injured and 24 were transferred without a hearing to the state institution for the "criminally insane." Despite the attention in both mainstream and activist circles to the uprising led by men at Attica prison in the same state three years earlier, the August Rebellion at Bedford Hills went virtually unnoticed.
Victoria Law's new book seeks to correct this lacking in historical memory, and to highlight contemporary examples of resistance to state repression that originate in women's prisons. Based on eight years of research—much of it drawn from interviews and correspondence with activists inside—Resistance Behind Bars is grounded in the lived experience of people personally engaged in these struggles.
Like some other books about incarcerated women, Law's is organized by issue—barriers to healthcare, sexual assault, separation from children, etc. But rather than present only accounts of the myriad harms intrinsic to prisons, Law highlights everyday rebellions against those abuses. When she first launched her project, Law repeatedly heard the claim that "women don't organize." Her book offers an important corrective to dominant narratives, upending gendered understandings of who engages in acts of rebellion and what constitutes resistance.
This book would have benefited from a more complex examination of gender—one that acknowledges the presence of transgender and gender non-conforming people in prisons, and moves away from a binary understanding of women as "different" from men. That said, it makes a significant contribution to challenging static notions of women's responses to imprisonment, and further opens the door to continued examination of all incarcerated people's resistance strategies. Reading the book raises many critical questions.
As activists both inside and outside, what lessons can we learn from tactics deployed by people in arguably the most restrictive and repressive of circumstances? What is possible and what is effective in a given historical moment? What can we learn from modes of resistance deployed by previous generations? What are the differences between, for example, using the body as a tool of resistance by organizing a hunger strike, and employing a system-generated response like filing a grievance or a lawsuit?
Furthermore, what do these tactics teach us about the nature of prisons themselves? For instance, if sexual violence is necessarily constituent of the prison—that is, if the prison relies on and promotes rape in order to perpetuate itself as an institution—rape in prison cannot be eliminated until we eliminate the prison altogether. Then, how do we organize against instances of sexual assault in the moment, while acknowledging and addressing the need to abolish the institution?
Towards abolition
Reading this book also highlights gaps in contemporary organizing strategies. While there are accounts of work stoppages in the 1970s, there is little information about organized labor in women's prisons since. This absence raises questions about how well we are communicating with those struggling around labor in prisons. It also pushes us to think about how workers organizing on the outside can support and incorporate the concerns and strategies of labor issues and struggles on the inside.
A broader question is always present: How can people outside of prison walls not only learn from and tell the stories of radical acts of resistance but, more importantly, organize ourselves in solidarity with people inside to build a strong, informed, and collective movement against the prison industrial complex?
The acts of rebellion highlighted in Resistance Behind Bars push those of us who are abolitionists and anti-prison activists to challenge our collective understanding of the roles incarcerated women play in movement-building against the violence inherent to the prison system, and towards next steps for building solidarity across prison walls to abolish the system altogether.