By Danielle S
Mamademics.com
March 31st, 2016
This year seems to just be flying by. Can you believe that March is drawing to a close already? When I started the #BlackHistory365 Book a Day idea on Facebook, I wasn't really sure where it would go, but I'm loving all the feedback I've gotten from everyone so far. Just like Black History is often forgotten or left out when we talk about American History, the history of Black women tends to be overlooked as well. #BlackHistory365 allowed me to focus solely on Black women and I loved sharing my finds with you.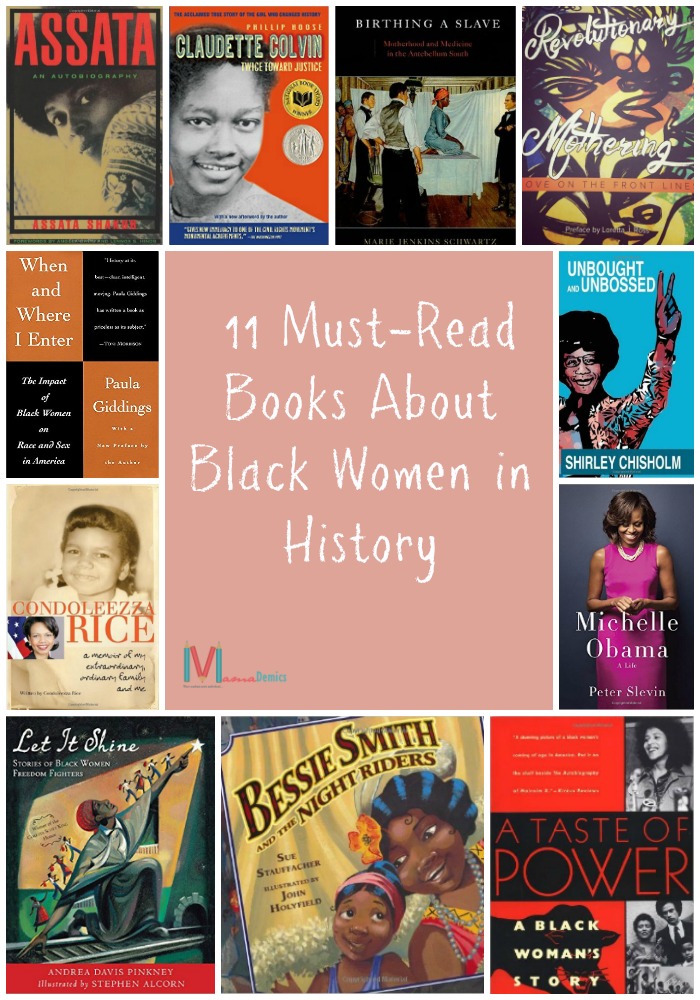 Out of the 31 books, I covered this month, here are the 11 you absolutely must add to your (or your little one's) reading list.
Assata: An Autobiography by Assata Shakur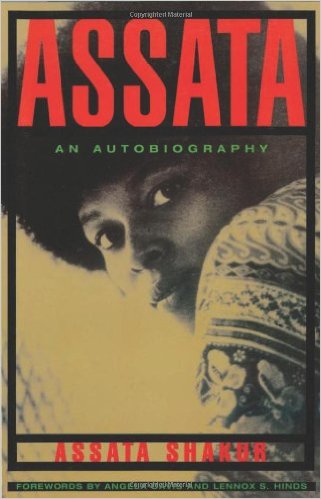 When and Where I Enter by Paula Giddings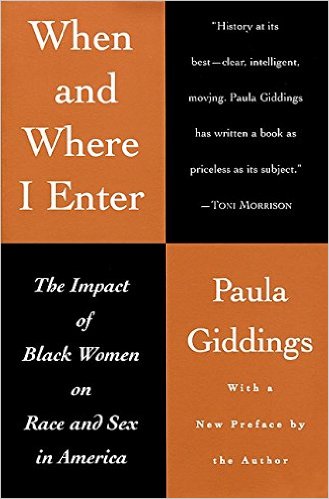 "When and Where I Enter is an eloquent testimonial to the profound influence of African-American women on race and women's movements throughout American history. Drawing on speeches, diaries, letters, and other original documents, Paula Giddings powerfully portrays how black women have transcended racist and sexist attitudes–often confronting white feminists and black male leaders alike–to initiate social and political reform. From the open disregard for the rights of slave women to examples of today's more covert racism and sexism in civil rights and women'sorganizations, Giddings illuminates the black woman's crusade for equality. In the process, she paints unforgettable portraits of black female leaders, such as anti-lynching activist Ida B. Wells, educator and FDR adviser Mary McLeod Bethune, and the heroic civil rights leader Fannie Lou Hamer, among others, who fought both overt and institutionalized oppression." ~Amazon
Claudette Colvin by Phillip Hoose (Grades 6 and up)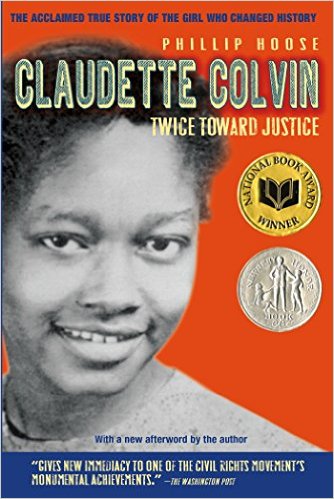 "When it comes to justice, there is no easy way to get it. You can't sugarcoat it. You have to take a stand and say, 'This is not right.'" – Claudette Colvin
"On March 2, 1955, an impassioned teenager, fed up with the daily injustices of Jim Crow segregation, refused to give her seat to a white woman on a segregated bus in Montgomery, Alabama. Instead of being celebrated as Rosa Parks would be just nine months later, fifteen-year-old Claudette Colvin found herself shunned by her classmates and dismissed by community leaders. Undaunted, a year later she dared to challenge segregation again as a key plaintiff in Browder v. Gayle, the landmark case that struck down the segregation laws of Montgomery and swept away the legal underpinnings of the Jim Crow South. Based on extensive interviews with Claudette Colvin and many others, Phillip Hoose presents the first in-depth account of an important yet largely unknown civil rights figure, skillfully weaving her dramatic story into the fabric of the historic Montgomery bus boycott and court case that would change the course of American history." ~Amazon
Birthing a Slave: Motherhood & Medicine by Marie Schwartz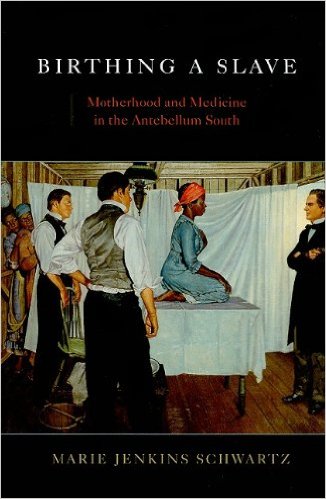 "In the antebellum South, slaveholders' interest in slave women was matched by physicians struggling to assert their own professional authority over childbirth, and the two began to work together to increase the number of infants born in the slave quarter. In unprecedented ways, doctors tried to manage the health of enslaved women from puberty through the reproductive years, attempting to foster pregnancy, cure infertility, and resolve gynecological problems, including cancer.
Black women, however, proved an unruly force, distrustful of both the slaveholders and their doctors. With their own healing traditions, emphasizing the power of roots and herbs and the critical roles of family and community, enslaved women struggled to take charge of their own health in a system that did not respect their social circumstances, customs, or values. Birthing a Slave depicts the competing approaches to reproductive health that evolved on plantations, as both black women and white men sought to enhance the health of enslaved mothers–in very different ways and for entirely different reasons.
Birthing a Slave is the first book to focus exclusively on the health care of enslaved women, and it argues convincingly for the critical role of reproductive medicine in the slave system of antebellum America." ~Amazon
A Message from google.com
Watch to learn more See More Report this ad
Let it Shine: Stories of Black Women Freedom Fighters by Andrea Davis Pinkney (Grades 4-7)
"Rosa Parks refused to give up her seat on a bus and sparked a boycott that changed America. Harriet Tubman helped more than three hundred slaves escape the South on the Underground Railroad. Shirley Chisholm became the first black woman elected to the U.S. House of Representatives.
The lives these women led are part of an incredible story about courage in the face of oppression; about the challenges and triumphs of the battle for civil rights; and about speaking out for what you believe in–even when it feels like no one is listening. Andrea Davis Pinkney's moving text and Stephen Alcorn's glorious portraits celebrate the lives of ten bold women who lit the path to freedom for generations. Includes biographies of Sojournor Truth, Biddy Mason, Harriet Tubman, Ida B.Wells-Barnett, Mary McLeod Bethune, Ella Josephine Baker, Dorothy Irene Height, Rosa Parks, Fannie Lou Hamer, and Shirley Chisholm." ~Amazon
Bessie Smith and the Night Riders by Sue Stauffacher (Grades 2-5)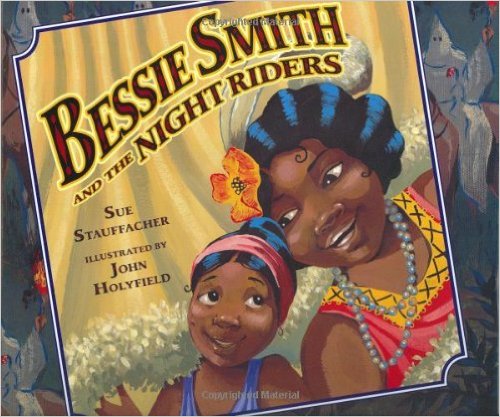 "Even though she can't afford a ticket to see the great blues singer Bessie Smith perform, Emmarene listens outside Bessie's tent—that is, until she bursts into the show to warn the crowd:The Night Riders have come!
Bessie marches right outside and confronts the Night Riders by giving one of her famous low moans that says, "I may be down and out, but I ain't gonna take it no more." But will that be enough to scare them off ?
Based on a true incident, Bessie Smith and the Night Riders is a powerful story of facing down danger and standing up for what's right. With John Holyfield's luminous paintings setting the stage, readers will be cheering for Bessie and Emmarene all the way to their final bow." ~Amazon
A Taste of Power: A Black Woman's Story by Elaine Brown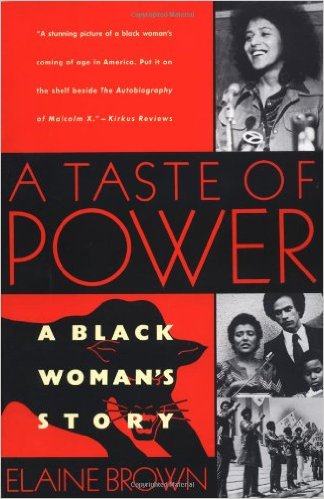 "Brown's story begins with growing up in an impoverished neighborhood in Philadelphia and attending a predominantly white school, where she first sensed what it meant to be black, female, and poor in America. She describes her political awakening during the bohemian years of her adolescence, and her time as a foot soldier for the Panthers, who seemed to hold the promise of redemption. And she tells of her ascent into the upper echelons of Panther leadership: her tumultuous relationship with the charismatic Huey Newton, who would become her lover and her nemesis; her experience with the male power rituals that would sow the seeds of the party's demise; and the scars that she both suffered and inflicted in that era's paradigm-shifting clashes of sex and power. Stunning, lyrical, and acute, this is the indelible testimony of a black woman's battle to define herself." ~Amazon
Condoleeza Rice: A Memoir of my Extraordinary, Ordinary Family and Me by Condoleeza Rice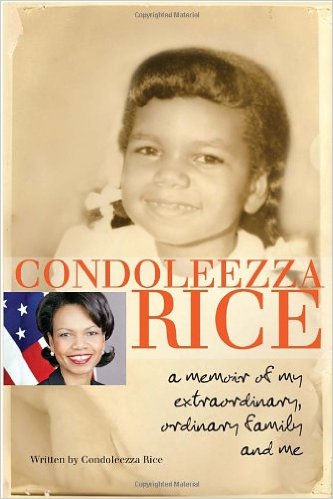 "In this captivating memoir for young people, looking back with candor and affection, Condoleezza Rice evokes in rich detail her remarkable childhood.
Her life began in the comparatively placid 1950s in Birmingham, Alabama, where black people lived in a segregated parallel universe to their white neighbors. She grew up during the violent and shocking 1960s, when bloodshed became a part of daily life in the South. Rice's portrait of her parents, John and Angelena, highlights their ambitions and frustrations and shows how much they sacrificed to give their beloved only child the best chance for success. Rice also discusses the challenges of being a precocious child who was passionate about music, ice skating, history, and current affairs. Her memoir reveals with vivid clarity how her early experiences sowed the seeds of her political beliefs and helped her become a vibrant, successful woman." ~Amazon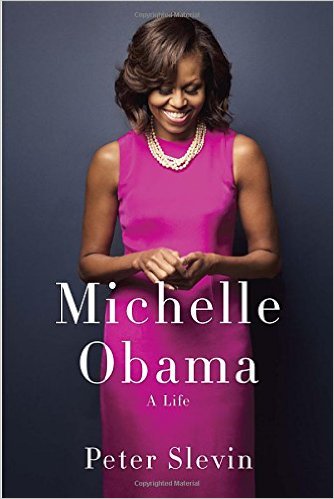 Michelle Obama: A Life by Peter Slevin
"An inspiring story of a modern American icon, here is the first comprehensive account of the life and times of Michelle Obama. With disciplined reporting and a storyteller's eye for revealing detail, Peter Slevin follows Michelle to the White House from her working-class childhood on Chicago's largely segregated South Side. He illuminates her tribulations at Princeton University and Harvard Law School during the racially charged 1980s and the dilemmas she faced in Chicago while building a high-powered career, raising a family and helping a young community organizer named Barack Obama become president of the United States. From the lessons she learned in Chicago to the messages she shares as one of the most recognizable women in the world, the story of this First Lady is the story of America. Michelle Obama: A Life is a fresh and compelling view of a woman of unique achievement and purpose. " ~Amazon
A Message from google.com
Watch to learn more See More Report this ad
Unbought and Unbossed by Shirley Chisholm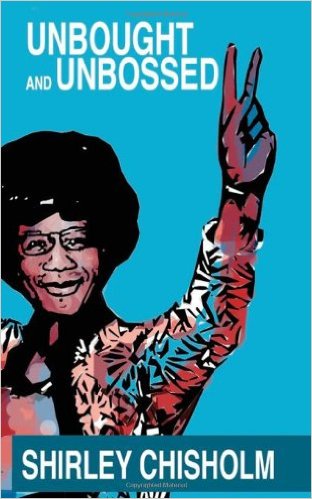 "Unbought and Unbossed is Shirley Chisholm's account of her remarkable rise from young girl in Brooklyn to America's first African-American Congresswoman. She shares how she took on an entrenched system, gave a public voice to millions, and sets the stage for her trailblazing bid to be the first woman and first African-American President of the United States. By daring to be herself, Shirley Chisholm shows us how she forever changed the status quo." ~Amazon
Revolutionary Mothering by Alexis Pauline Gumbs and China Martens (I'm reading this one now)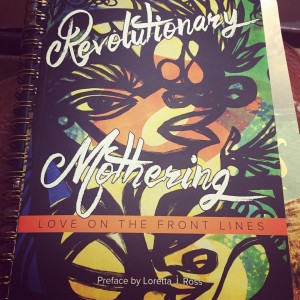 "Revolutionary Mothering: Love on the Frontlines is an anthology that centers mothers of color and marginalized mothers' voices—women who are in a world of necessary transformation. The challenges faced by movements working for antiviolence, anti-imperialist, and queer liberation, as well as racial, economic, reproductive, gender, and food justice are the same challenges that marginalized mothers face every day. Motivated to create spaces for this discourse because of the authors' passionate belief in the power of a radical conversation about mothering, they have become the go-to people for cutting-edge inspired work on this topic for an overlapping committed audience of activists, scholars, and writers." ~Amazon
There are 9 months left in the year, which books from this list are you committing to reading before the year ends.
Interested in the rest of March's #BlackWomensHistory reading list? You can find the rest of the#BlackHistory365 list here. Plus, be sure to check out the March edition of Black History is American History for lessons and activities to teach your children about Black women's influence in American History.
Back to Mai'a Williams Author Page | Back to Alexis Pauline Gumbs's Author Page | Back to China Marten's Author Page