by William Grabovski
Library Journal Express
June 2018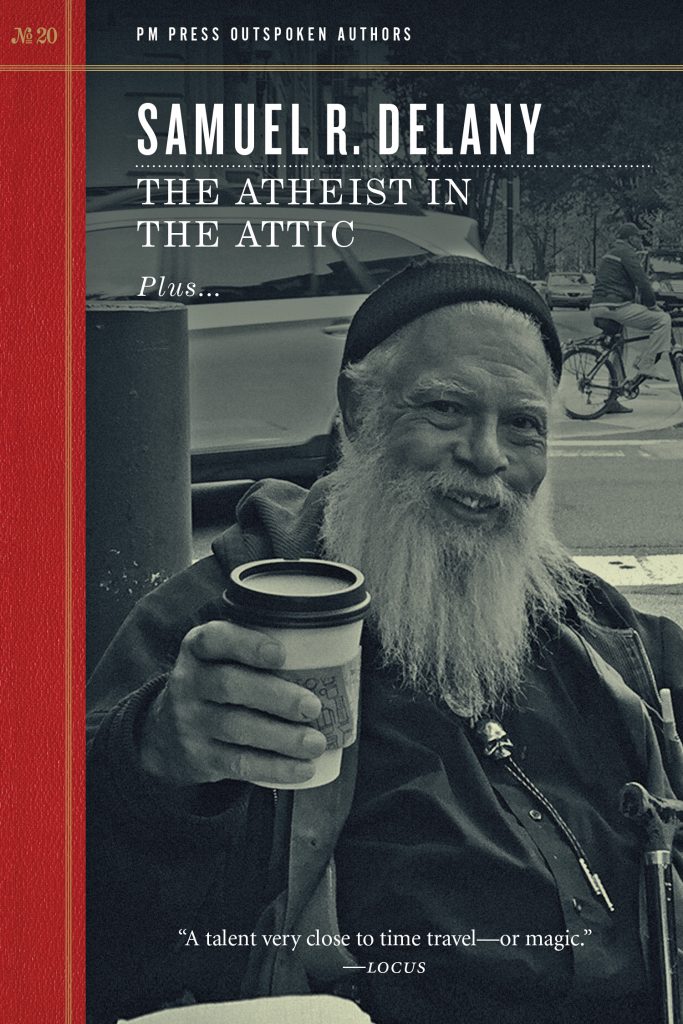 Following the 1950s Golden Age of sf, Delany (Through the Valley of the Nest of Spiders), Ursula K. Le Guin, Joanna Russ, Robert Silverberg, and a handful of others invigorated the often staid genre by not only exploring previously taboo subjects but publishing lucid critical articles and nonfiction works. With the 1960s came the demand to confront sociopolitical realities, but unlike mainstream literature, the genre resisted change until 1962, when Delany published his first novel, The Jewels of Aptor, wherein a poet/sailor and his strange passenger journey to a land ruined by war. With the symbolist verve of Arthur Rimbaud and using personal experience as backdrop, Delany charged the work with naturalism rare in the genre at that time. Ambivalent about his status as the "first major African American sf author," Delany wrote "Racism and Science Fiction" in 1998, which casts a scholarly eye on the genre. This collection includes this essay, the novella "The Atheist in the Attic," an interview with Delaney, a selected bibliography, and V author biography.
Verdict Delany readers, as well as those interested in sf's fraught evolution, will find much to enjoy and ponder in this latest addition to the "Outspoken Authors" series.