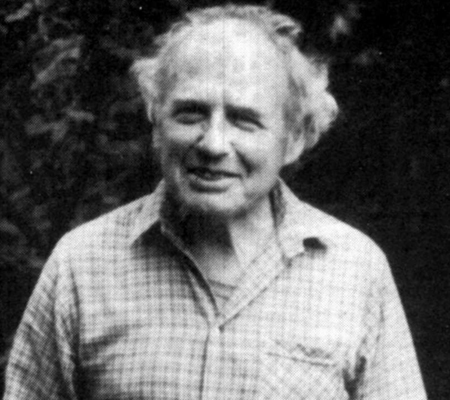 Across seven decades, Vernon Richards maintained an anarchist presence in British publishing. His chosen instrument was Freedom Press, based in Whitechapel, in London's East End. He edited the anarchist paper Freedom—and its prewar and wartime variations—into the 1960s. Earlier, he had been imprisoned in 1945, translated the Italian anarchist Errico Malatesta, and photographed George Orwell.
---
Lessons of the Spanish Revolution: 1936–1939
SKU: 9781629636474
Author: Vernon Richards • Introduction: David Goodway
Publisher: PM Press/Freedom Press
ISBN: 9781629636474
Published: 8/2019
Format: Paperback
Size: 5.5 x 8
Page count: 304
Subjects: Politics-Anarchism/History-Spain
Praise

"The revolution that accompanied the outbreak of the Spanish Civil War was a high point in the history of working-class creativity, internationalism and self-activity. If it is to be a resource for present and future struggles, we must assess the strengths and weaknesses of the movement that propelled it. In this regard, the early endeavours of Vernon Richards remain indispensable."
—Danny Evans, author of Revolution and the State: Anarchism in the Spanish Civil War, 1936–1939
"Vernon Richards's Lessons of the Spanish Revolution is an excellent critical anarchist work on the revolution and the role of the anarchists."
—Iain McKay, editor of Direct Struggle Against Capital: A Peter Kropotkin Anthology
"Lessons of the Spanish Revolution explores the deeply complex subject of the Spanish workers' heroic struggle against Franco's regime exceptionally well. One of the key strengths of the book can be seen in the way Richards unflinchingly lays bare a clutch of deeply sobering truths, particularly through demonstrating how a number of disastrous tactics pursued by Spanish anarchists and syndicalists directly contributed to the defeat of the revolutionary movement."
—Richard J. White, coeditor of The Practice of Freedom: Anarchism, Geography, and the Spirit of Revolt
---
Collectives in the Spanish Revolution
SKU: 9781629634470
Author: Gaston Leval • Translation and Foreword by Vernon Richards • Introduction by Pedro García-Guirao
Publisher: PM Press
ISBN: 9781629634470
Published: 8/2018
Format: Paperback
Size: 8 x 5.5
Page count: 416
Subjects: Anarchism / History-Europe
Praise
"Collectives in the Spanish Revolution demonstrates clearly that the working class are perfectly capable of running farms, factories, workshops, and public services without bosses or managers dictating to them."
—Stuart Christie, author of The Floodgates of Anarchy
---
What Is Anarchism?: An Introduction, 2nd Ed.
SKU: 9781629636474
Author: Vernon Richards • Introduction: David Goodway
Publisher: PM Press/Freedom Press
ISBN: 9781629636474
Published: 7/2019
Format: Paperback
Size: 5.5 x 8
Page count: 272
Subjects: Politics-Anarchism/History-Spain
Praise
"What Is Anarchism? is a classic. It brings together a marvellous selection of inspiring texts with a clear, comprehensive introduction—now updated—to provide a brilliant account of the cares, concerns and commitments that animate anarchist politics and activities of British anarchists since 1945."
—Ruth Kinna, author of Anarchism: A Beginner's Guide
---
Life and Ideas: The Anarchist Writings of Errico Malatesta
SKU: 9781629630328
Author: Errico Malatesta • Edited by Vernon Richards • Foreword by Carl Levy
Publisher: PM Press
ISBN: 9781629630328
Published: 3/1/2015
Format: Paperback
Size: 6 x 9
Page count: 320
Subjects: Politics-Anarchism/History-Europe
Praise
"The first thing that strikes the reader about Malatesta is his lucidity and straightforwardness. For him anarchism was not a philosophy for a future utopia which would come about one day as if by magic, or simply through the destruction of the state without any prior preparation. On the contrary, Malatesta was, throughout his life, concerned with a practical idea. His anarchism was something concrete, to be fought for and put into practice, not in some distant future but now. It is in this aspect of practical anarchism that gives him a special place amongst anarchist theorists and propagandists."
—Cienfuegos Press Anarchist Review
---
Book Events
---
Reviews
---
Interviews
---
Mentions
---
Blog