Born in Los Angeles in 1965, Tomoyuki Hoshino returned to Japan with his family before his third birthday and spent the next twenty-three years living in the greater Tokyo-Yokohama area. After graduating with a degree in literature from Waseda University in 1988, he worked for two years as a journalist for the conservative Sankei newspaper. He left that job and Japan to study abroad in Mexico from 1991-92. After briefly returning to Japan, he received a Mexican government scholarship and resumed his studies in Mexico, where he stayed until August of 1995. From 1996-2000, he tried his hand at writing subtitles for Latin American and Spanish films.
His debut novel The Last Gasp was published in 1997 and awarded the Bungei Prize. His second novel The Mermaid Sings Wake Up was published in 2000 and awarded the Mishima Prize. In 2003, he was awarded the Noma Bungei award for Fantasista, a collection of three novellas. His other book-length works include Naburiai (1999), The Poisoned Singles Hot Springs (2002), Lonely Hearts Killer (2004), Alkaloid Lovers (2005), A Worussian-Japanese Tragedy (2005), The Tale of Rainbow and Chloe (2006), We, Kittens (2006), The Examination Room for Plants (2007), Dokushin (2007), Mugendô (2007), and Suizoku (2009).
From 2004-2007, he taught creative writing at Waseda University. He continues to write short stories, novels, and novellas, as well as essays and guest commentaries for newspapers and journals on topics ranging from sports to politics. In 2006, the literary journal Bungei dedicated a special issue to Hoshino's writing that includes interviews, commentaries by other writers and critics, and the short story "No Fathers Club."
In addition to his time in Mexico, Hoshino has traveled widely throughout Latin America, as well as Spain, Taiwan, Korea, the U.S., England, and India. He has participated in Writers' Caravans with authors from India and Taiwan, and he continues to forge ties with his literary counterparts elsewhere in Asia in particular. His fiction has won him the admiration of notable figures such as the celebrated Korean poet Ji-woo Hwang, who urged Hoshino to continue writing literature with "great depth of feeling."
Hoshino is also an avid soccer fan and amateur player whose commentaries on the game (including the politics of the 2002 FIFA World Cup co-hosted by Korea and Japan) have attracted a following independent of his fiction.
He maintains a blog (in Japanese) at http://hoshinot.exblog.jp/ and the website Hoshino Tomoyuki Archives at http://www.hoshinot.jp/.
---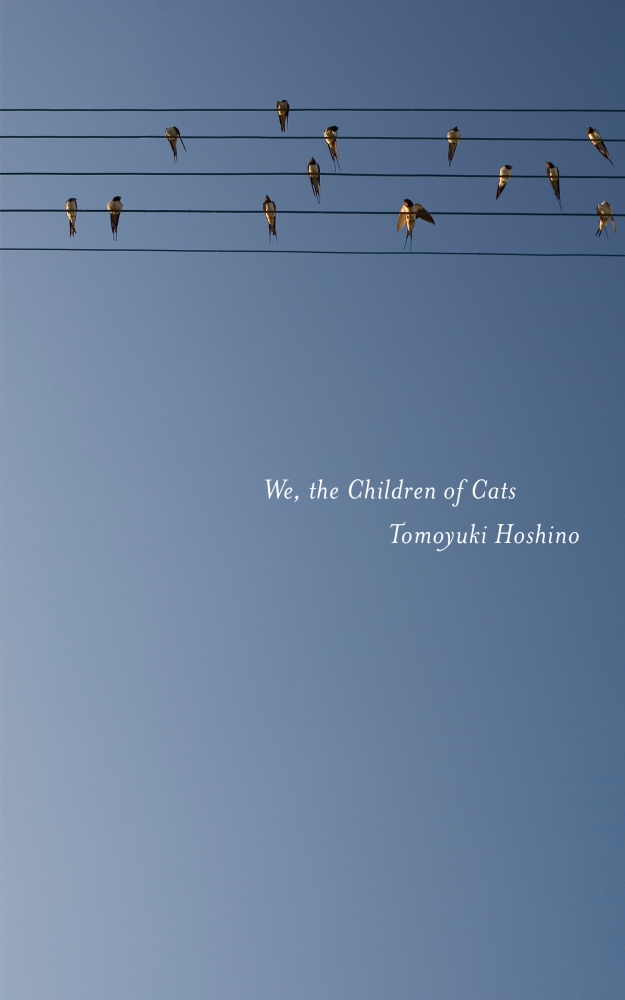 We, the Children of Cats
SKU: 9781604865912
Author: Tomoyuki Hoshino • Translated by Brian Bergstrom
Publisher: PM Press/Found in Translation
ISBN: 9781604865912
Published: 08/2012
Format: Paperback, mobi, ePub, PDF
Size: 5 x 8
Page count: 288
Subjects: Fiction/Literary Collection
---
Praise
"The loosely linked stories collected in We, the Children of Cats home in on everyday events of millennial Japan only to slowly pan out onto alternate realities—voyages, crimes of passion, cultural histories of treason, sudden quarrels and equally sudden truces. Bergstrom and Fraser's translations brilliantly capture the emotional tones and shape-shifting nature of Hoshino's language. These stories explore the longing to be somewhere, sometime, or even someone else so strongly that reality itself is, before you know it, transfigured."
—Anne McKnight, Terasaki Center for Japanese Studies at UCLA, author of Nakagami, Japan: Buraku and the Writing of Ethnicity
"I see [in Hoshino] an ability to truly think through fiction that recalls Kobo Abe. This superlative ability makes even the most fantastical details and developments read as perfectly natural."
—Kenzaburō Oe, Nobel Prize winning author of Nip the Buds, Shoot the Kids and Teach Us To Outgrow Our Madness
"These wonderful stories make you laugh and cry, but mostly they astonish, co-mingling daily reality with the envelope pushed to the max and the interstice of the hard edges of life with the profoundly gentle ones."
—Helen Mitsios, editor of New Japanese Voices: The Best Contemporary Fiction from Japan and Digital Geishas and Talking Frogs: The Best 21st Century Short Stories from Japan
"Like a heat shimmer on a summer's day, Hoshino Tomoyuki's stories tantalize and haunt. From 'Paper Woman' to 'A Milonga for the Melted Moon,' Hoshino writes of people stranded between poles of reality and dream—with each option as uncertain as the other. Wonderfully translated, selected, and presented, this collection of works will be required reading."
—Rebecca Copeland, Washington University in St. Louis, author of Lost Leaves: Women Writers of Meiji Japan and translator of Grotesque by Natsuo Kirino
"What feels most striking and praiseworthy about Hoshino's work is how he deals with ambiguity—not as a fusion of multiple meanings, nor as their simple coexistence, nor as symbolic of meaning's absence; rather, he deftly weaves these concepts together and then, in the space between them, makes his escape."
—Maki Kashimada, award-winning author of Love at 6000° and The Kingdom of Zero
---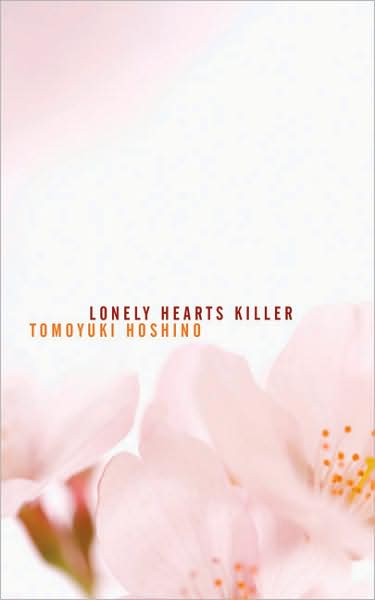 Lonely Hearts Killer
SKU: 9781604860849
Editors: Tomoyuki Hoshino
Publisher: PM Press/Found in Translation
ISBN: 9781604860849
Published: 11/2009
Format: Paperback, mobi, ePub, PDF
Size: 5 x 8
Page count: 232
Subjects: Fiction
---
Praise
"A major novel by Tomoyuki Hoshino, one of the most compelling and challenging writers in Japan today, Lonely Hearts Killer deftly weaves a path between geopolitical events and individual experience, forcing a personal confrontation with the political brutality of the postmodern era. Adrienne Hurley's brilliant translation captures the nuance and wit of Hoshino's exploration of depths that rise to the surface in the violent acts of contemporary youth."
–Thomas LaMarre, William Dawson Professor of East Asian Studies, McGill University
"Since his debut, Hoshino has used as the core of his writing a unique sense of the unreality of things, allowing him to illuminate otherwise hidden realities within Japanese society. And as he continues to write from this tricky position, it goes without saying that he produces work upon work of extraordinary beauty and power."
–Yuko Tsushima, Award-winning Japanese Novelist
"Reading Hoshino's novels is like traveling to a strange land all by yourself. You touch down on an airfield in a foreign country, get your passport stamped, and leave the airport all nerves and anticipation. The area around an airport is more or less the same in any country. It is sterile and without character. There, you have no real sense of having come somewhere new. But then you take a deep breath and a smell you've never encountered enters your nose, a wind you've never felt brushes against your skin, and an unknown substance rains down upon your head."
–Mitsuyo Kakuta, Award-winning Japanese Novelist
---
Book Events
---
Reviews
---
Interviews
---
Mentions
---
Blog