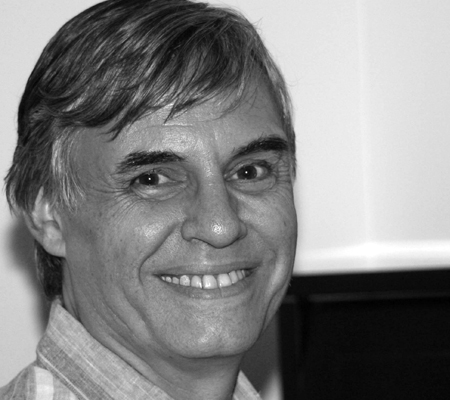 T.M. Scruggs has taught at the Universidad Centroamericana (Managua, Nicaragua); the Universidad de los Andes (Mérida, Venezuela); and in 1994–2009 was the token ethnomusicologist at the University of Iowa. He was involved with the film project The Resurrection of Víctor Jara, and is currently an Executive Producer at TheRealNews.com.

---
"Venceremos": Víctor Jara and the New Chilean Song Movement
SKU: 9781604869576
Author: Gabriel San Román • Foreword by T.M. Scruggs
Publisher: PM Press
ISBN: 9781604869576
Published: 05/14
Format: Pamphlet, ePub, PDF, mobi
Size: 8.5 x 5.5
Page count: 40
Subjects: History-Chile/Politics-Activism/ Music-Folk
Praise
"A well-written history and analysis that never forgets what the subject matter is: music for the ages."
—Gustavo Arellano, editor, OC Weekly, and syndicated columnist for ¡Ask a Mexican!
"Gabriel San Román provides a thoughtful and comprehensive overview of the New Chilean Song Movement. Chile's music of the 1960s and early 1970s was not only a milestone in Latin American popular culture, its importance transcended the strictly artistic to assume social and political significance. San Román insightfully interweaves the music's artistic development with Chile's tumultuous history of those years."
—James Brennan, professor and chair of history, University of California, Riverside
---
Book Events
---
Reviews
---
Interviews
---
Mentions
---
Blog