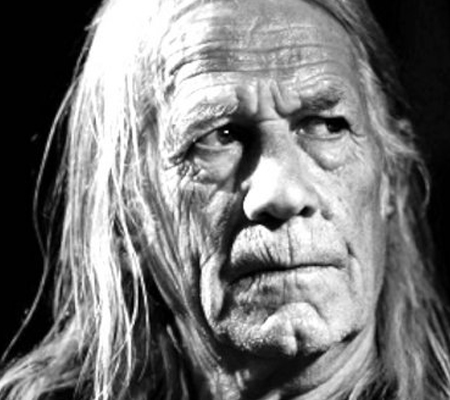 Penny Rimbaud is a writer, poet, philosopher, painter, musician and activist. He was a former member of the performance art groups EXIT and Ceres Confusion, and in 1972 was cofounder with Phil Russell (aka Wally Hope) of the Stonehenge Free Festivals. In 1977, alongside Steve Ignorant, he cofounded the seminal anarchist punk band Crass, which disbanded in 1984. From that time up until 2000 he devoted himself almost entirely to writing, returning to the public platform in 2001 as a performance poet working alongside Australian saxophonist Louise Elliott and a wide variety of jazz musicians under the umbrella of Penny Rimbaud's Last Amendment.
---
The Last of the Hippies: An Hysterical Romance
SKU: 9781629631035
Author: Penny Rimbaud
Publisher: PM Press
ISBN: 9781629631035
Published: 6/2015
Format: Paperback
Size: 5 x 7.5
Page count: 128
Subjects: Music-Punk/Subculture-UK
About
First published in 1982 as part of the Crass record album Christ: The Album, Penny Rimbaud's The Last of the Hippies is a fiery anarchist polemic centered on the story of his friend, Phil Russell (aka Wally Hope), who was murdered by the State while incarcerated in a mental institution.
Wally Hope was a visionary and a freethinker, whose life had a profound influence on many in the culture of the UK underground and beyond. He was an important figure in what may loosely be described as the organization of the Windsor Free Festival from 1972 to 1974, as well providing the impetus for the embryonic Stonehenge Free Festival.
---
Book Events
---
Reviews
---
Interviews
---
Mentions
---
Blog