The IWW is a member-run union for all workers, a union dedicated to organizing on the job, in our industries and in our communities. IWW members are organizing to win better conditions today and build a world with economic democracy tomorrow. We want our workplaces run for the benefit of workers and communities rather than for a handful of bosses and executives.
We are the Industrial Workers of the World because we organize industrially.
This means we organize all workers producing the same goods or providing the same services into one union, rather than dividing workers by skill or trade, so we can pool our strength to win our demands together. Since the IWW was founded in 1905, we have made significant contributions to the labor struggles around the world and have a proud tradition of organizing across gender, ethnic and racial lines long before such organizing was popular.
Check out their website HERE
---
Praise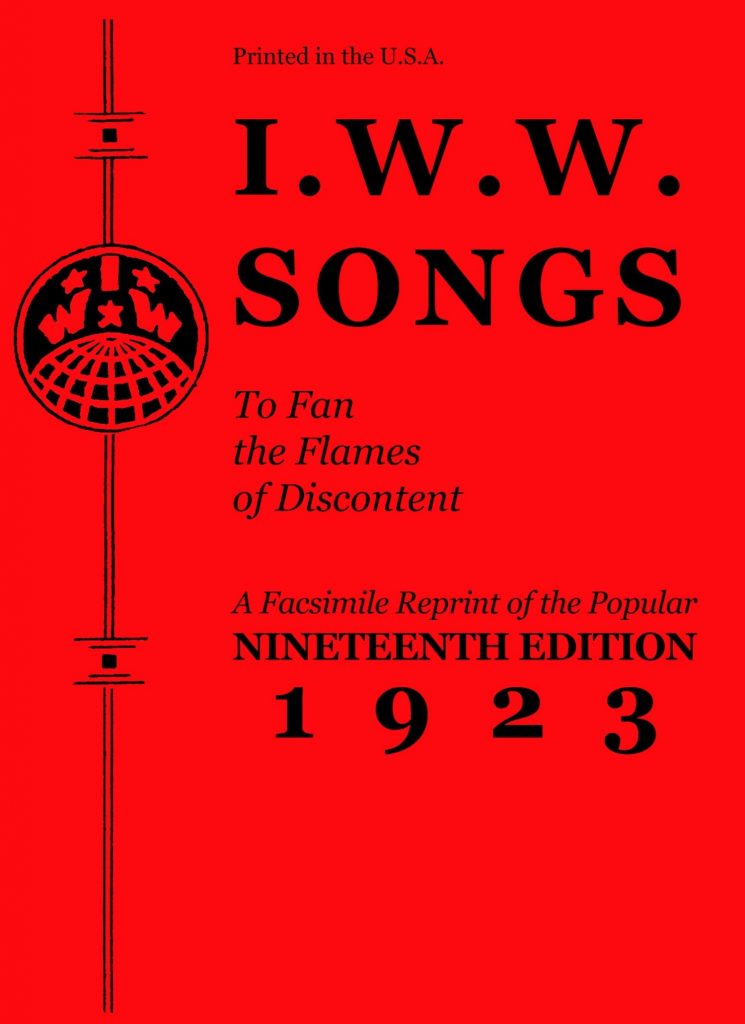 I.W.W. Songs to Fan the Flames of Discontent: A Facsimile Reprint of the Nineteenth Edition (1923) of the "Little Red Song Book"
SKU: 9781604869507
Editor: I.W.W.
Publisher: PM Press
ISBN: 9781604869507
Published: 1/2014
Format: Pamphlet, ePub, PDF, mobi
Size: 4.125 x 5.5
Page count: 64
Subjects: Music-Lyrics/History-Labor
About
Undoubtedly the most popular book in American labor history, the I.W.W.'s Little Red Song Book has been a staple item on picket lines and at other workers' gatherings for generations, and has gone through numerous editions.
Of the fifty-two songs in this book, the overwhelming majority have not been included in the I.W.W.'s own songbooks for many years. Here are such classics as Joe Hill's "John Golden and the Lawrence Strike," "We Will Sing One Song," "Scissor Bill," "The Tramp," and others; T-Bone Slim's "I'm Too Old to Be a Scab," "Mysteries of a Hobo's Life," "I Wanna Free Miss Liberty," and others; Ralph Chaplin's "All Hell Can't Stop Us," "Up from Your Knees," "May Day Song," and more; and other songs by C.G. Allen, Richard Brazier, Pat Brennan, James Connolly, Laura Payne Emerson, and many others.
---
Book Events
---
Reviews
---
Interviews
---
Mentions
---
Blog