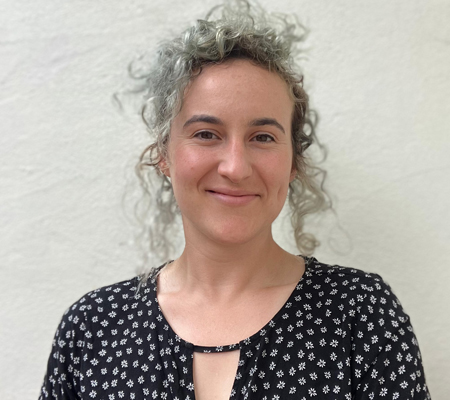 Elicia Epstein (she/they) is a multidisciplinary artist and organizer whose creative inquiries span a broad range of media including sculpture, installation, photo, video, performance, publication, and cross-media collaboration.
Their practice is one of celebrating intuitive and emotional knowledge, and using mischief to question and dismantle institutions of power and oppression.
Since 2019, Elicia has been the central organizer of the Liberation Tarot Deck, a 30+ artist collaboration including contributors from 5 different countries, focused on re-writing the tarot arcanas for collective political liberation.
Elicia holds an MFA in sculpture from the Tyler School of Art and Architecture, a BA in studio art from Pomona College, and a certificate in Documentary Photography and Multimedia Storytelling from the Salt Institute. www.eliciaepstein.com @baby__salad
---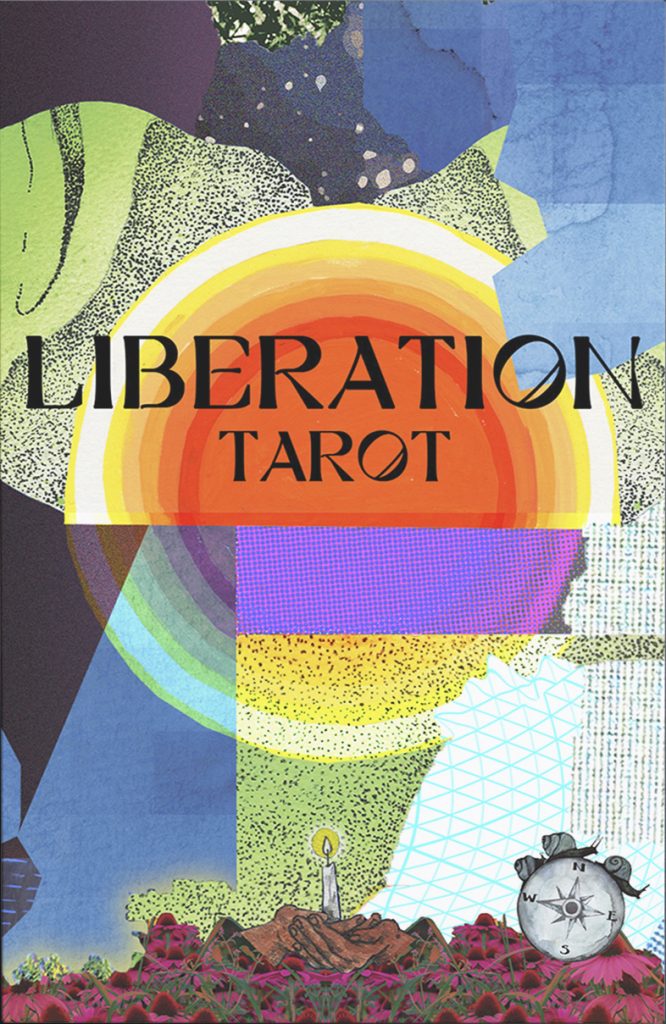 Liberation Tarot Deck
SKU: 9798887440170
Organizer and Curator: Elicia Epstein • Guidebook: emet ezell • Contributing Essays: lawrence barriner II and adrienne maree brown
Series: PM Press
ISBN: 9798887440170
Published: 10/03/2023
Format: Cards
Size: 4 x 5
Pages: 79 cards and a booklet
Subjects: Tarot
---
About
Magic is an essential tool for healing and social change within our communities. Liberation Tarot is a collection of 79 tarot cards and accompanying guidebook, created over the course of four years by more than thirty artists and writers living in the US, Canada, France, Brazil, Palestine, and Mexico. The booklet includes an introduction from deck organizer Elicia Epstein, insightful essays by adrienne maree brown and lawrence barriner II, and beautifully crafted card descriptions from poet emet ezell.

Following in the lineage of projects like Slow Holler, The Collective Tarot, and Next World Tarot, Liberation Tarot seeks to serve as a tool for those inspired towards revolution in the face of the able-centered, capitalist, heterocis-normative, white-supremacist patriarchy.

Tarot helps us rewrite the vocabulary of power, and with it, to strengthen our muscles of radical, revolutionary, and abolitionist dreaming. The deck eschews conventional tarot cards like the Emperor or Knight in favor of nonhierarchical cards honoring revolutionary concepts and figures such as the Crone, the Healer, and the Rebel, among others. Figures in the deck have bodies of all shapes and sizes, colors, genders, ages, and abilities—together, elaborating a vision of collective liberation and co-resistance.
Contributors
Abdu Ali (The Artist card) | adrienne maree brown (essay contributor) | Amina Ross (The Accountability card) | Amir Khadar (The Shadow card) | Anne Horel (The Caravan card) | Aparna Sarkar (The Moon card) | Cassie Thornton (The Ancestors card) | Charmaine Bee (The Whore card) | Cole M. James (The Suit of Blades) | Cyrée Jarelle Johnson (The Doula card) | d. Wright (The Fool card) | Edgar Fabián Frías (The Mutant card) | Elicia Epstein (organizer, curator, the Suit of Spirals) | emet ezell (author of guidebook) | Eva Wu (The Suit of Vessels) | INVASORIX (The Suit of Flowers) | J Wu (The Love card) | Jennifer Moon and jarret hood (The World card) | Katie Kaplan (The Establishment card) | Karryl Eugene (The Artist card) | Kinoko (The Courage card) | lawrence barriner II (essay contributor) | Malak Mattar (The Death card) | Malaya Tuyay (The Hermit card) | Mark Allen (The Chaos card) | Nathaniel Russell (The Dream card) | Nissa Gustafson (The Chrysalis card) | nkiruka oparah (The Uprising card) | Petra Floyd (The Doula card) | Scarlet Tunkl (The Portal card) | Shoog McDaniel (The Sun Card) | Syan Rose (The Star card)
---
Book Events
---
Reviews
---
Interviews
---
Mentions
---
Blog