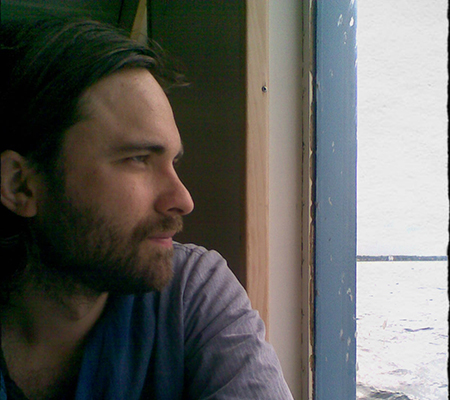 Ask Katzeff is a Copenhagen based activist and writer working with questions of autonomy, art, anarchism, sabotage and more. He's the former editor of the art journal Øjeblikket and the Danish worker's history journal Arbejderhistorie and holds a Ph.d. in cultural studies from University of Copenhagen.
Ask is a central member of the activist network openhagen and has been involved in radical politics since the beginning the early 2000s – in actions and capaigns against the European boder regime, urban gentrification and austerity. Since 2010 he's also been a member of the militant research project Squatting Europe Kollective.
Currently Ask is working on a collective publishing project on Anarchism in Scandinavia and a series of zines on autonomous strategies of refusal and flight.
---
The City Is Ours: Squatting and Autonomous Movements in Europe from the 1970s to the Present
SKU: 9781604866834
Editors: Bart van der Steen, Ask Katzeff, and Leendert van Hoogenhuijze • Preface by George Katsiaficas • Foreword by Geronimo
Publisher: PM Press
ISBN: 9781604866834
Published: 8/2014
Format: Paperback, mobi, ePub, PDF
Size: 6 x 9
Page count: 336
Subjects: History-Europe/Politics
Praise
"One of the best books on squatting in English language. An immensely useful, wide-ranging, and insightful book about a fascinating part of radical history. PM Press has finally made it possible for American activists to understand the hidden history of housing."
—Andrej Grubacic, coauthor of Wobblies and Zapatistas: Conversations on Anarchism, Marxism and Radical History
"This is a wonderful and important book. It makes key contributions to how we should think about squatting as well as how we should think about the best way to study social movements. Insightful, provocative, and educational, it provides a broad spectrum of cases and perspectives on squatter movements in Europe."
—Linus Owens, author of Cracking under Pressure
---
---
Book Events
---
Reviews
---
Interviews
---
Mentions
---
Blog